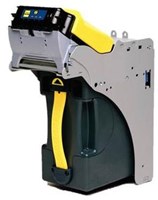 CPI will be exhibiting at G2E Asia, stand #739, with the most comprehensive portfolio of automated payment systems in the Gaming industry. Among the products on display will be the MEI SC Advance note acceptor, EASITRAX Web and PPM Advance support tool. When used together, these products create a powerful cash management solution that enables newfound efficiencies throughout operations
SC Advance is part of the reliable SC product line that has achieved an installed base of more than 1.5 million units worldwide. It evolved from the winning CASHFLOW SC note acceptor to further improve upon the key performance attributes responsible for operator profitability and customer satisfaction – acceptance, jam rate, security and total cost of ownership. Several cashbox sizes, as well as a stackerless model, will be on display.
EASITRAX Web, a software extension of EASITRAX Soft Count, provides operators with more flexibility when accessing and evaluating performance data to drive efficiencies from the slot floor to the back room. The data it collects from SC acceptor heads can still be used to streamline the drop process, facilitate asset evaluations and conduct preventative maintenance programs. EASITRAX Web simply makes it easier to import that data, and convert it into reports (which can now be customized), from anywhere in the world with secure intranet access.
PPM Advance is a next generation support tool that lowers maintenance costs by facilitating quick and easy updates to in-field SC note acceptors. Its Bluetooth functionality option delivers enhanced communications to the user through an Android phone and tablet app, enabling technicians to download software remotely and add EASITRAX asset numbers.
Also on the CPI booth will be the CashCode SM BackLoad note acceptor, which has the fastest note-to-stack speed in the world at 1.7 seconds. It is designed to support door-mounted applications with small footprints such as bingo, roulette and tabletop sports betting terminals. To meet industry demands, it is available in up-stacking, down-stacking and horizontal configurations.
Finally, CPI will feature several coin acceptors and hoppers with varying footprints and capacities to meet individual application requirements. The Universal Hopper is CPI's best-selling coin hopper, with millions installed worldwide. The Cyclone Hopper offers a smaller footprint and is ideal for applications where lower coin capacities are required, including the latest multi-pay gaming machines. And, the high-speed Condor Premier coin acceptor is configurable to accept up to 12 different coins, enabling compliance with local jurisdictional requirements.
About Crane Payment Innovations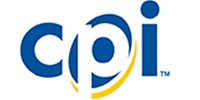 Crane Payment Innovations (CPI) is part of Crane Co., a diversified manufacturer of highly engineered industrial products (NYSE:CR). CPI provides a full range of unattended payment solutions for Fare Collection, Parking, Gaming, Retail, Vending and Financial Services applications. CPI is built upon the technological heritage and market expertise of the NRI, CashCode, Telequip, Money Controls and, most recently, MEI and Conlux brands.
Over the last 40 years, CPI brands have supplied over 120,000 Banknote & Coin Acceptors and Recyclers to the Transport Ticketing Industry worldwide.
CPI works in partnership with valued customers to enhance its portfolio of high-quality payment solutions – from coin and bill processing to cashless systems and asset management software.
CPI is headquartered in Malvern, PA with additional offices, manufacturing facilities, distribution and service centres worldwide. The company holds one of the world's largest installed bases of unattended payment systems. For more information, visit our website.
Trust our worldwide experience and leadership – and ensure your customers can pay with confidence.