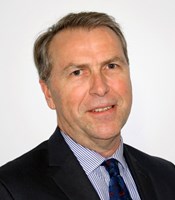 Cubic Transportation Systems (CTS), a business unit of Cubic Corporation (NYSE:CUB), today announced the appointment of Bruce Were as general manager of the company's operations in Victoria, Australia, with responsibility for handling the myki smart card ticketing project.
This appointment follows the recent shortlisting of Cubic in the Request for Tender (RFT) stage of the tender process to run the myki system in Melbourne, Victoria's capital, when the current contract expires in 2016.
Were will lead a Cubic team in Melbourne that is dedicated to working on the tender process, which is expected to be completed in mid-2016. The successful respondent will commence their contract at the start of 2017.
Cubic's managing director in Australia, Tom Walker, said Were brings to the job more than 20 years of international experience in the delivery of automated fare collection systems for transport, as well as extensive experience and expertise in the Melbourne market. "The immediate challenge our team faces in Melbourne is to ensure that, if we are awarded the contract, the current myki system continues to operate efficiently; while at the same time we investigate ways to use the latest innovations in Cubic ticketing technology to improve the transport experience for commuters," said Walker.
About Cubic Corporation
Cubic Corporation designs, integrates and operates systems, products and services focused in the transportation, defense training and secure communications markets. As the parent company of two major business units, Cubic's mission is to increase situational awareness and understanding for customers worldwide. Cubic Transportation Systems is a leading integrator of payment and information technology and services to create intelligent travel solutions for transportation authorities and operators. Cubic Global Defense is a leading provider of realistic combat training systems, secure communications and networking and highly specialized support services for military and security forces of the U.S. and allied nations.