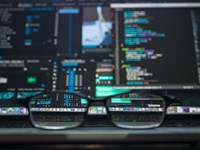 Cubic Corporation today announced that its Cubic Transportation Systems(CTS) business division has been awarded a contract by Transport for New South Wales to provide Sydney, Australia with one of the world's most advanced transport management systems. The Intelligent Congestion Management Program (ICMP) contract, valued at more than $35 million, is for a term of five years and seven months, with options for two three-year extensions.
The new system will enhance monitoring and management of the road network across New South Wales (NSW), coordinate the public transport network across all modes, improve management of clearways, planning of major events and improve incident clearance times, while providing real-time information and advice to the public about disruptions.
"This landmark project will position Sydney as a global leader in multimodal transport management operations," said Matt Cole, president of CTS. "Today's announcement will enable Cubic to commercialize this new technology and bring additional innovation to Transport for New South Wales, enabling the organization to remain at the forefront of transport management technology. It will also create a whole new stream of high-tech jobs in NSW, producing ground-breaking innovations that we can export to the world."
Cubic and its partners, including WSP, PTV Group, Mentz and Microsoft, will provide and support a technology platform integrating the operational management systems for all modes of transportation in the Sydney area, coupled with the most up-to-date data, statistics and intelligence on transport operations.
The project will see New South Wales' Transport Management Centre transformed into a true multimodal operation across the state's entire transport network to address congestion, improve safety and increase public transport usage.
"Cubic has been involved in traffic management in Sydney since prior to the Sydney 2000 Olympics," said Tom Walker, senior vice president and managing director of CTS Asia-Pacific. "This new project is exciting and strategic because it is the first contract anywhere in the world for Cubic's next-generation, fully multimodal Transport Management Platform."
"The world's cities have become far more complex in the last 20 years and transportation planners now need to deal with a range of new opportunities and challenges while preparing for a hybrid future, which will likely include the introduction of autonomous vehicles," added Walker.
About Cubic Corporation

Cubic is a market-leading, technology provider of integrated solutions that increase situational understanding for transportation, defense, C4ISR and training customers worldwide to decrease urban congestion and improve the militaries' effectiveness and operational readiness. Cubic Global Defense Systems is a leading provider of live, virtual, constructive and game-based training solutions for the U.S. and allied forces. Cubic Transportation Systems is a leading integrator of payment and information technology and services to create intelligent travel solutions for transportation authorities and operators. Cubic Mission Solutions provides networked Command, Control, Communications, Computers, Intelligence, Surveillance and Reconnaissance (C4ISR) capabilities for defense, intelligence, security and commercial missions.