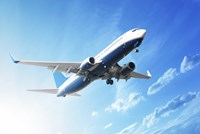 Cubic Transportation Systems (CTS), a business unit of Cubic Corporation (NYSE:CUB), today announced that NextBus, Cubic's Real-Time Passenger Information (RTPI) business, will present its Cubic Virtual Ticket Agent to its first U.S. airport industry audience at the 89th Annual American Association of Airport Executives (AAAE). The event will be held at the Long Beach Convention & Entertainment Center in Long Beach, California, May 7 – 10.
The Cubic Virtual Ticket Agent is an innovative hybrid of a virtual walk-up ticket office, video-linked call center and ticket vending machine, which helps public transit agencies to decrease or eliminate the need for customer service representatives at the least busy stations on a rail line. The technology makes important customer information available in remote locations where there is limited space for a full-ticket office. It can also help ease congestion at locations during peak hours thanks to its efficiency and speed of response. Customer service operators can remotely answer customer questions, offer advice about best fares and reassure passengers about their onward travel. It is also a practical solution for airports with links to public transportation plus a number of other applications for airports and airlines.
A trial at the U.K.'s Stansted Airport, in partnership with train operating company Abellio Greater Anglia, has received positive endorsements since its October 2015 debut. Travelers cite the ease of use and how much they enjoyed the experience of talking to, and seeing via video link, a remote agent. The Virtual Ticket Agent has received three industry awards in the U.K. since the start of the Stansted Airport trial.
"Cubic and NextBus believe that automation of ticketing services and introduction of technologically innovative solutions at stations is the way forward," said Dickson Kendrick, aviation specialist, CTS' NextBus. "The Cubic Virtual Ticket Agent makes passengers more willing to use a ticket machine when a staffed office is unavailable. This is at the heart of Cubic's Virtual Ticket Agent's machine's design – to enable train operators to more cost effectively allocate their staffing requirements."
Kendrick will also present on the Cubic Virtual Ticket Agent at the following session:
Innovation Theatre 1: The Future of Stations: Transforming Virtual Ticketing
Monday, May 8; 1:20 – 1:40 p.m. (local time) at the Exhibit Hall of Long Beach Convention & Entertainment Center.
The Cubic Virtual Ticket Agent will also be available for demonstrations at NextBus' Booth #841 in the Exhibit Hall. Follow Cubic Transportation Systems at @CubicTS or use the hashtag #AAAEAnnual to join the conversation.
About Cubic Corporation
Cubic Corporation designs, integrates and operates systems, products and services focused in the transportation, defense training and secure communications markets. Cubic Transportation Systems is a leading integrator of payment and information technology and services to create intelligent travel solutions for transportation authorities and operators. Cubic Global Defense is a leading provider of live, virtual, constructive and game-based training solutions, special operations and intelligence for the U.S. and allied forces. Cubic Mission Solutions provides networked Command, Control, Communications, Computers, Intelligence, Surveillance and Reconnaissance (C4ISR) capabilities for defense, intelligence, security and commercial missions.