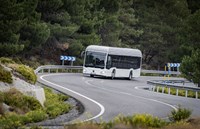 First the recent, record-breaking order for up to 950 city buses from Berlin, and now the next order for 15 fully electrically powered Mercedes‑Benz Citaro buses – the star is shining over the German capital. Berliner Verkehrsbetriebe (BVG), the largest German bus operator, has therefore decided in favour the coming, locally emission-free Citaro and the combustion engine powered, low-emission variant of this world bestseller.
Already the third order before the world premiere at the International Commercial Vehicle Show (IAA)
Till Oberwörder, Head of Daimler Buses: "We are very pleased that the largest German bus operator is also opting for Mercedes‑Benz where fully electrically powered buses are concerned. And this even before the official premiere of the new bus."
The 15 buses will be delivered from the first quarter on of 2019 onwards. The order from Berlin is already the third order for the new city bus, which will celebrate its world premiere at the International Commercial Vehicle Show (IAA) Preview Daimler Buses in July.
High-tech components reduce energy consumption and maximise range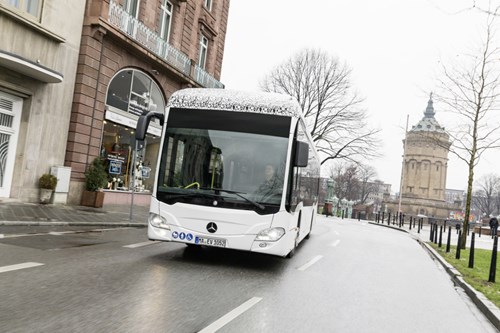 The Citaro for Berlin has ten battery modules. They will be charged at sockets in the bus depot. They are powered by an electric axle with electric motors near the wheel hubs. A highly advanced thermal management system with high-tech components such as a heat pump lowers energy consumption.
The passenger compartment of the fully electrically powered Citaro is the same as that of its conventionally powered equivalent. The BVG versions of the Mercedes-Benz electric buses are impressively equipped. For passengers with restricted mobility seated against the direction of travel, there are suitably positioned monitors to provide information. The visually impaired particularly benefit from tactile grab rails with a ribbed surface.
About Diamler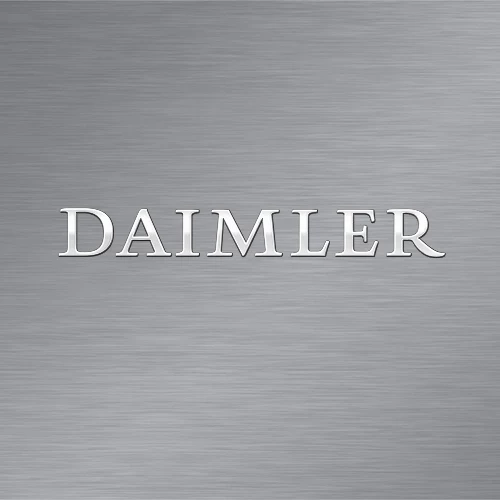 Diamler are one of the biggest producers of premium cars and the world's biggest manufacturer of commercial vehicles with a global reach. They provide financing, leasing, fleet management, insurance and innovative mobility services.