The transport company Hamburger Hochbahn AG has signed a framework agreement with Daimler Buses for the delivery of fully electric Mercedes-Benz eCitaro and the new eCitaro G articulated bus. The agreement is part of a record order for up to 530 emission-free urban buses for the Hochbahn company from 2021 to 2025. The exact number and their distribution will be defined during the term of contract.
Frame agreement as affirmation of the great performance credentials of the eCitaro on the road
"We are delighted with this new agreement with Hamburger Hochbahn AG. It confirms the high practical suitability for the eCitaro, as Hamburg has been successfully employing the bus in regular service operations for almost two years. We are extremely happy that with our fully electric urban bus, we can contribute towards making local public transport locally emission-free with low noise levels and in turn towards the quality of life in cities." commented Till Oberwörder, Head of Daimler Buses. Henrik Falk, Chairman of the Board of Management at Hochbahn: "With this purchase we are laying an important foundation for the complete conversion of our fleet to climate friendly drives. For the first time in Germany we also applied criteria pertaining to sustainability during the tender process. In doing so we want not only to assume our responsibility at a local level but globally too. This is an important step on the way to truly green mobility and a company that is climate-neutral."
Hamburger Hochbahn AG received the first series-production model of the fully electric driven Mercedes-Benz eCitaro in November 2018 as part of an order for 20 eCitaro units. The company has ordered a further 25 eCitaro buses for the current year.
The first and only electric bus to be developed and manufactured in Germany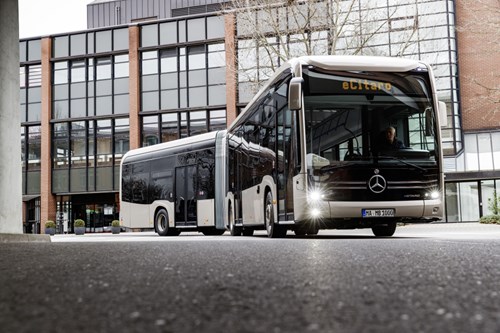 The eCitaro is based on the Citaro urban bus which has proven itself time and again. It is the first and only fully-electric urban bus to be developed and manufactured in Germany. With its many features, from its elegant design to its exemplary thermal management which minimises energy consumption and its friendly yet functional passenger compartment, the eCitaro is a truly impressive vehicle.
The urban bus celebrated its world premiere as a solo vehicle two years ago. The new articulated bus variant of the eCitaro G will follow in the autumn of this year. With its sensational technologies such as solid-state batteries, it sets a further milestone in the transition to electric mobility. Locally emission-free and low-noise urban buses with a three-pointed star make a major contribution towards the quality of life in cities.
Long-term partnership between Hamburger Hochbahn AG and Daimler Buses
With around 1000 buses, Hamburger Hochbahn AG operates 113 lines with 1353 stops. These buses carry around 214 million passengers a year. Since the beginning of this year, the transport company has only procured locally emission-free urban buses. Daimler Buses and Hamburger Hochbahn AG have been collaborating closely for decades and have formed a trustful relationship in which they are both pushing for the development of innovative technologies.
About Daimler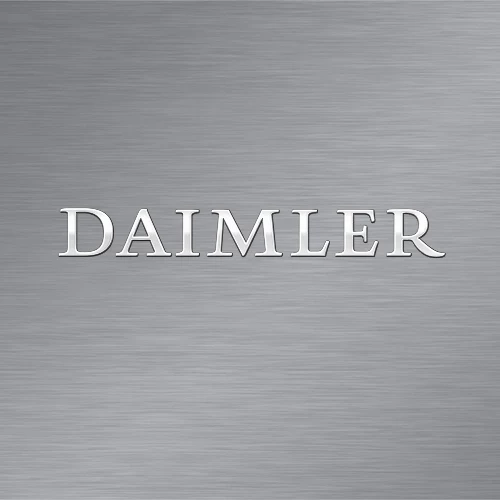 Daimler's aim is to shape safely and sustainably the future of mobility: That is why we focus on innovative and green technologies as well as on safe and superior automobiles. We consequently invest in the development of efficient drive trains and in fields of mobility that go beyond the vehicle itself. Furthermore, we follow a consistent path towards intelligent connectivity of its vehicles, autonomous driving and new mobility concepts.