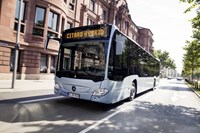 From September 2018, 86 Mercedes-Benz city buses will be arriving to reinforce the fleet of the Krakow public transport authority.
Poland's second-largest public transport authority has placed an order for 56 Mercedes-Benz Citaro and 30 Mercedes-Benz Citaro hybrid vehicles. The contract with the Krakow public transport authority MPK Krakow (Miejskie Przedsiębiorstwo Komunikacyjne S.A. w Krakowie) was signed in the presence of the Lord Mayor of Krakow, Jacek Majchrowski, and the newly appointed CEO of EvoBus Polska, Artur Konarski.
The city of Gdansk is also investing in city buses from Mercedes-Benz. At the beginning of May, a contract for the supply of 46 Mercedes-Benz Citaro buses was signed between the Gdansk public transport authority GAiT (Gdanskie Autobusy i Tramwaje) and Daimler Buses. The new vehicles will be handed over to the customer in the spring of 2019.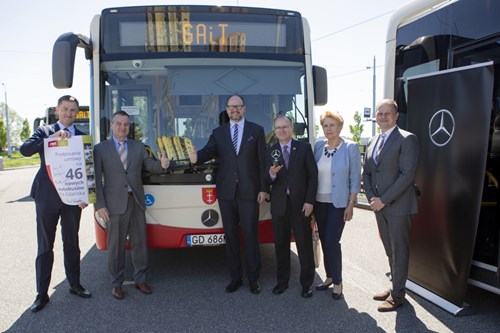 A further order, this time for 18 Mercedes-Benz Conecto buses, has also been placed during the first half of this year by the city of Bialystok in north-eastern Poland. The vehicles will be delivered towards the end of the year to Bialystok's public transport operator.
With these orders, Daimler Buses has received three further major commissions within a short space of time for city buses in Poland, so following up on its successful sales performance in the year before. The Warsaw transport authorities ordered 80 Mercedes-Benz Conecto for the Polish capital back in June 2017, while August brought an order for a further 60 Mercedes-Benz Citaro buses to enlarge the fleet of the city transport operators in Wroclaw, to be delivered early in 2018.
About the Mercedes-Benz Citaro and Conecto
All Citaro city buses are manufactured at the EvoBus plant in Mannheim. The Citaro hybrid buses are based on the hybrid technology unveiled by Mercedes-Benz last year, and offer an impressive fuel saving of up to 8.5 percent compared with the conventional Citaro.
The Mercedes-Benz Conecto is a city bus offered specifically for the markets in Eastern and Central Eastern Europe. These markets are characterised by their price-sensitive tendering processes and by a particularly strong focus on the lowest possible overall operating costs. The vehicles comply with the Euro VI emissions standard and offer customers an optimum in terms of comfort and safety engineering.
About Daimler Buses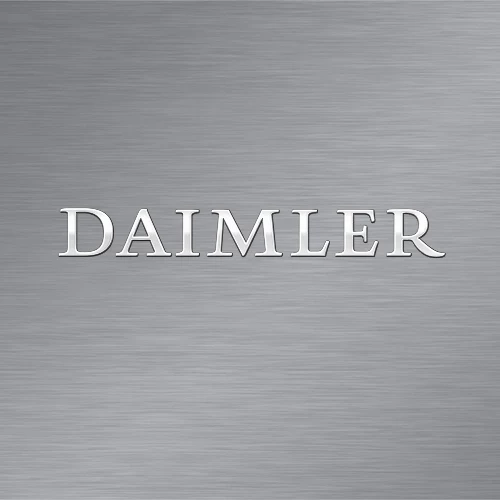 Daimler Buses are perfectly positioned, as they operate numerous production facilities and service centers worldwide. They are a full-line supplier, whose Mercedes-Benz, Setra, and BharatBenz brands cover every requirement in the bus segment. Moreover, their products stand out by offering maximum safety, efficiency, and environmental compatibility. Their OMNIplus and BusStore brands operate a global service network and provide a complete range of services including the purchase and sale of preowned buses.