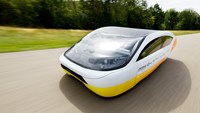 Stella Era is an experimental, solar car capable of traveling a distance of 1800 kilometers in part through more efficient use of solar energy. Equipped with Ericsson's Solar Smart parking, Stella Era car drive autonomously to a parking spot with the most sunshine in order to recharge its batteries. It can also share its energy with other electric vehicles that are parked next to it.
The Solar Smart parking solution is based on Ericsson's Connected Vehicle Cloud, a digital service platform that enables vehicle manufacturers to rapidly develop and manage new services for connected vehicles.
Stella Era is designed, constructed and driven by Solar Team Eindhoven (STE), a multidisciplinary group of students from the Technical University Eindhoven in the Netherlands.
Everth Flores, Country Manager, Ericsson Netherlands, says: "Ericsson supports the Solar Team Eindhoven not only because their innovative program has strong links to our core business of IoT, cloud and mobile broadband, but because we strongly believe in the role of technology to contribute to a low-carbon society. The development of a solar car is an excellent example of our commitment to contribute to the UN Sustainable Development Goals. Through our innovative infrastructure solutions and partnerships, we are co-developing cases that can be scaled and inspire any entire industry."
About Ericsson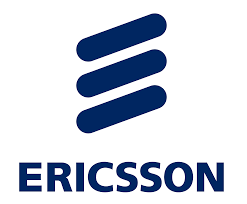 Ericsson is one of the leading providers of Information and Communication Technology (ICT) to service providers. We enable the full value of connectivity by creating game-changing technology and services that are easy to use, adopt, and scale, making our customers successful in a fully connected world.