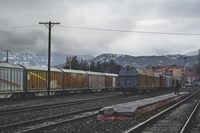 The EU is investing over €117 million in 39 key transport projects that will help build missing connections across the continent, while focusing on sustainable transport modes. The projects will reduce the noise generated by freight trains, develop and improve cross-border railway links and upgrade crucial infrastructure in ports. They will be supported through the Connecting Europe Facility (CEF), the EU's financial mechanism supporting transport infrastructure.
EU Commissioner for Transport Violeta Bulc said: "We are delivering on our commitments to make transport more sustainable, safer and smarter. Today's decision gives a further push to the transition to low-emission mobility across Europe – starting with our railways and our ports."
Eight projects contribute to reducing rail freight noise in the EU by upgrading rail wagon braking systems. The quieter and more efficient brakes result in better energetic performance of trains, but also better living conditions to those living close by railway tracks. Almost 75,000 freight railway wagons will be upgraded as part of these eight projects.
Furthermore, the call also supports rail infrastructure projects aiming at upgrading existing railway lines, like the electrification of the line from Vienna to the Hungarian border (€2.9 million for the studies) or the cross-border section of the line between Bremen (Germany) and Groeningen (the Netherlands) worth €12.7 million in EU support.
Lastly, a large group of projects involve upgrading infrastructure within EU ports to foster multimodality and lowering emissions of pollutants and greenhouse gases. In the port of Oulu (Finland) the EU will support the extension and construction of railway tracks and of a quay to accommodate longer trains (€2.1 million), whilst in the port of Civitavecchia (Italy) the last mile of railway track will be upgraded and directly connected to the Trans-European Transport Network (TEN-T) thanks to support worth €3.8 million.
About European Commission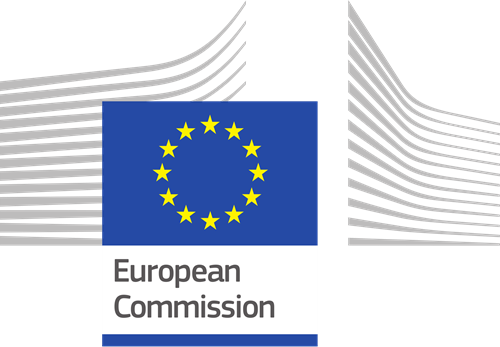 Transport directly affects everyone in Europe. Whatever age we are, and whatever activities we undertake, transport and mobility play a fundamental role in today's world. The aim of the Commission is to promote a mobility that is efficient, safe, secure and environmentally friendly and to create the conditions for a competitive industry generating growth and jobs. The issues and challenges connected to this require action at European or even international level; no national government can address them successfully alone. The European Commission's Directorate-General for Mobility and Transport works in concert with the European Union Member States, European industry, citizens.