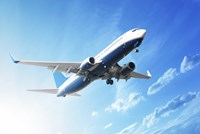 On 3 March, the Council of the International Civil Aviation Organisation - the United Nations agency responsible for international aviation - formally adopted the first ever CO2 standard for aircraft.
The EU and its Member States have been among the strongest and most active advocates of such standard, that will make an important contribution to the sustainability of the aviation sector. It will be gradually introduced as of 2020, with different stringency and applicably dates based on the weight of the aircraft and whether it concerns a "new type" aircraft or a "in-production aircraft". Alongside the future Global Market Based Measure, this standard will help tackle the emissions of the aviation sector, which is a priority area of the Aviation Strategy for Europe.
EU Commissioner for Transport Violeta Bulc said "I welcome the adoption of the first ever CO2 standard for aircraft, as it could help save up to 650 million tonnes of CO2 by 2040 and contribute to a greener aviation sector. The EU was one of the strongest proponents of this standard and I am happy to see that our efforts and advocacy have paid off. Work is also on track to develop the Global Market Based Measure that was agreed last October. Europe will continue to play an active role in these discussions so that sustainability truly becomes part of the way we fly!"
About The European Comission
The aim of the Commission is to promote a mobility that is efficient, safe, secure and environmentally friendly and to create the conditions for a competitive industry generating growth and jobs. The issues and challenges connected to this require action at European or even international level; no national government can address them successfully alone. The European Commission's Directorate-General for Mobility and Transport works in concert with the European Union Member States, European industry, citizens and stakeholders.