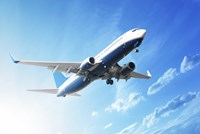 Today, the European Union and the United States celebrate the 10th anniversary of the EU-US Air Transport Agreement which forms the legal basis for the flights of 54 million passengers annually. Henrik Hololei, Director General for Mobility and Transport at the European Commission, and Acting Assistant Secretary of State for Economic and Business Affairs Patricia Haslach spoke at a dedicated event hosted by the US State Department, in Washington.
The signature of the EU-US Air Transport Agreement 10 years ago constituted a defining moment in the aviation relations between the two regions, bringing together the world's two largest aviation markets and linking more than 800 million people on both sides of the Atlantic. In 2010, a protocol was signed to amend the initial agreement (the so called "second stage agreement") which brought significant improvements in terms of both market access and regulatory cooperation. 2011 marked the accession of Norway and Iceland to the EU-US Air Transport Agreement– two States that are fully integrated into the single European aviation market.
Going beyond the typical scope of bilateral air transport agreements, the EU-US Air Transport Agreement established a modern regulatory framework to promote safe, affordable, profitable and competitive air transport. This robust framework for cooperation enables the EU and the US to tackle new challenges in the areas of safety, security, environment/climate, competition policy as well as doing business issues. The EU-US Air Transport Agreement also ensures the recognition of EU designation (equal market access for all EU airlines) and therefore provides legal certainty for the transatlantic market in light of the requirements of the Open Skies Judgements of the European Court of Justice.
European Commission
Transport directly affects everyone in Europe. Whatever age we are, and whatever activities we undertake, transport and mobility play a fundamental role in today's world. The aim of the Commission is to promote a mobility that is efficient, safe, secure and environmentally friendly and to create the conditions for a competitive industry generating growth and jobs. The issues and challenges connected to this require action at European or even international level; no national government can address them successfully alone. The European Commission's Directorate-General for Mobility and Transport works in concert with the European Union Member States, European industry, citizens and stakeholders.