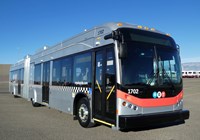 The U.S. Department of Transportation's Federal Transit Administration (FTA) today announced a $75 million grant agreement with the City of Albuquerque Transit Department (ABQ Ride) for a new bus rapid transit (BRT) line. The Albuquerque Rapid Transit project will improve the speed and reliability of transit service along Central Avenue (Historic Route 66), providing connections to the region's important local employment and activity centers.
"We support Albuquerque's investment in BRT, which will enhance transit service for thousands of residents and visitors traveling downtown and along this busy corridor," said FTA Acting Administrator K. Jane Williams.
The project is a 17.1-mile bus rapid transit line with 8.8 miles of exclusive BRT lanes. The line runs mainly along Central Avenue, which is one of the region's key east-west corridors and one of the few roads crossing the Rio Grande River. It will serve the University of New Mexico, regional medical facilities, entertainment, shopping and recreational destinations. Existing bus service in the corridor accounts for about 40 percent of ABQ Ride's daily ridership.
FTA has agreed to provide ABQ Ride with $75 million for the Albuquerque Rapid Transit project through FTA's Capital Investment Grants (CIG) program. Funds will be provided on a reimbursement basis. Construction on the project is complete.
The CIG Program provides funding for transit capital infrastructure investments nationwide. Projects accepted into the program must go through a multi-year, multi-step process according to requirements in law to be eligible for and receive program funds.
Including today's announcement, FTA has signed 11 CIG grant agreements throughout the nation since January 2017, totaling approximately $2 billion in funding commitments.
About FTA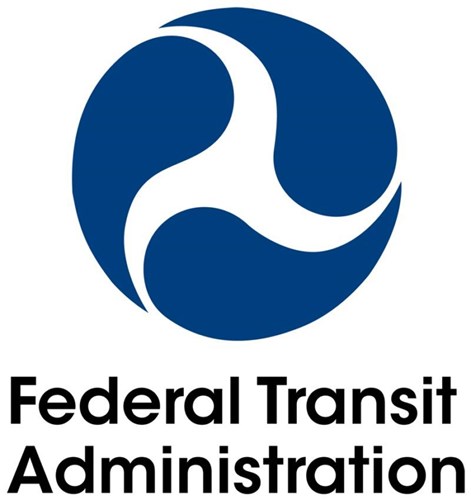 The Federal Transit Administration (FTA) provides financial and technical assistance to local public transit systems, including buses, subways, light rail, commuter rail, trolleys and ferries. FTA also oversees safety measures and helps develop next-generation technology research.