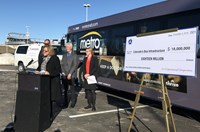 The U.S. Department of Transportation's Federal Transit Administration FTA Acting Administrator K. Jane Williams today joined officials in Colorado to highlight $18 million in federal grants statewide to improve the safety and reliability of Colorado transit bus systems and enhance mobility for riders. The grants are part of $423 million in transit infrastructure grants nationwide announced last week by U.S. Transportation Secretary Elaine L. Chao. Six projects in Colorado will receive a total of $18 million from FTA's Grants for Buses and Bus Facilities Program.
"Public bus systems throughout the country provide millions of Americans access to jobs, healthcare, grocery stores, and other vital services," said Secretary Chao.
From this grant program, the Colorado Department of Transportation and City of Colorado Springs will receive funding for six public transportation projects within the state, including the purchase of new buses, transit vehicles and related equipment, and construction of a bus maintenance facility.
"I am proud to join our partners in Colorado to announce funding that will improve mobility and ensure safe access to public transportation for thousands of residents in the state who travel on these bus systems every day," Williams said.
Demand for FTA's Grants for Buses and Bus Facilities Program far exceeded available funds, as FTA received applications for 318 eligible projects totaling approximately $1.9 billion in funding requests, from a total of 270 applicants in 43 states and territories. Project proposals were evaluated based on criteria outlined in the Notice of Funding Opportunity.
Federal public transportation law (49 USC § 5339(b)), as amended by the Fixing America's Surface Transportation (FAST) Act, authorizes FTA's Grants for Buses and Bus Facilities Program through FY2020.
In Fiscal Year 2019, FTA has made available more than $12 billion in funding through both formula and competitive grant programs to support public transportation.
About FTA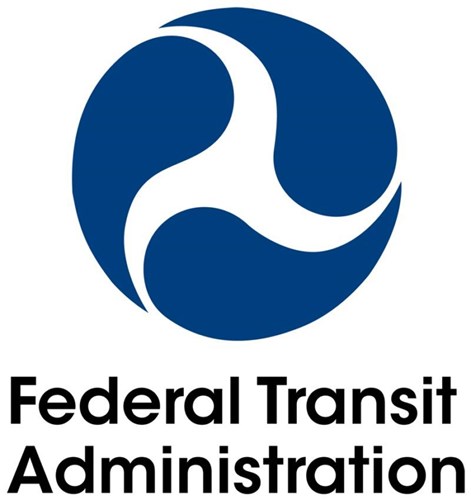 The Federal Transit Administration (FTA) provides financial and technical assistance to local public transit systems, including buses, subways, light rail, commuter rail, trolleys and ferries. FTA also oversees safety measures and helps develop next-generation technology research.