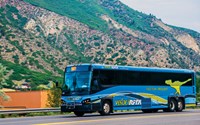 The U.S. Department of Transportation's Federal Transit Administration (FTA) Acting Administrator K. Jane Williams today was joined by Colorado officials to announce a $2.2 million competitive grant award to the State of Colorado on behalf of the Roaring Fork Transportation Authority (RFTA). The award will enable the nation's largest rural transit agency to modernize buses in its bus rapid transit (BRT) service.
Acting Administrator Williams announced the award at RFTA's 27th Street Station, along with RFTA CEO Dan Blankenship and Glenwood Springs Mayor Michael Gamba. Williams highlighted the benefits of rural bus transit to help Roaring Fork Valley residents reach jobs and other important destinations.
"Investing in our nation's infrastructure is one of Secretary Chao's top priorities," FTA Acting Administrator Williams said. "This grant will help RFTA accommodate growing ridership on the nation's only rural BRT system and continue to provide safe and efficient public transportation throughout the valley."
RFTA was selected for a grant award through FTA's competitive Bus and Bus Facilities Infrastructure Investment program, which helps transit agencies nationwide replace and rehabilitate buses and bus infrastructure.
The VelociRFTA BRT line opened in 2013, providing efficient bus service aided by traffic signal prioritization and bus-only lanes. VelociRFTA and regional transit services have increased 25 percent since 2013. In 2017, RFTA achieved record annual ridership of 5.5 million trips system-wide, a 34-percent increase since 2013.
A total of 107 projects in 50 states and territories will receive $366.2 million in funding from FTA's Bus and Bus Facilities Infrastructure Investment Program. This includes $15.9 million to the state of Colorado. More than 41 percent of the selected projects nationwide were in rural and small urban communities.
In Fiscal Year 2018, FTA has awarded more than $15 billion in funding through both formula and competitive grant programs to support public transportation.
About FTA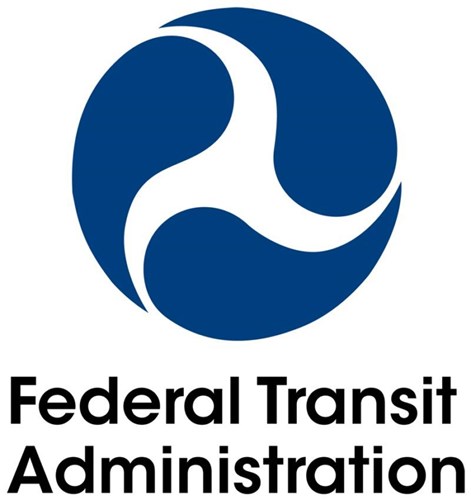 The Federal Transit Administration (FTA) provides financial and technical assistance to local public transit systems, including buses, subways, light rail, commuter rail, trolleys and ferries. FTA also oversees safety measures and helps develop next-generation technology research.