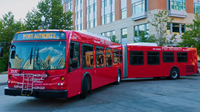 The U.S. Department of Transportation's (US DOT) Federal Transit Administration (FTA) Acting Administrator K. Jane Williams joined local officials today to celebrate a $3.6 million competitive grant award to the Port Authority of Allegheny County (PAAC) to help modernize their bus fleet, improving service and reliability for thousands of riders.
Acting Administrator Williams was joined at an event at the East Liberty Transit Center by PAAC CEO Katharine Kelleman and Urban Redevelopment Authority Executive Director Robert Rubinstein to celebrate the grant award and highlight the benefits of bus transit in getting residents of Allegheny County to jobs, education, medical appointments, and more.
"At US DOT, infrastructure investment is one of Secretary Chao's top priorities," said Acting Administrator Williams. "This grant will support new vehicles that will help make bus service in Allegheny County more effective, safe, and reliable."
PAAC was selected for a $3.6 million grant award through FTA's competitive Bus and Bus Facilities Infrastructure Investment program, which helps transit agencies nationwide replace and rehabilitate buses and bus infrastructure. The grant will go toward replacing some of the oldest buses in the PAAC fleet with new clean diesel vehicles, which will lower the average age of the fleet and improve service reliability for riders.
The FY2017 round of the Bus and Bus Facilities program awarded $264 million to 139 projects nationwide. The FY2018 Notice of Funding Opportunity (NOFO) is expected to be announced this summer.
About FTA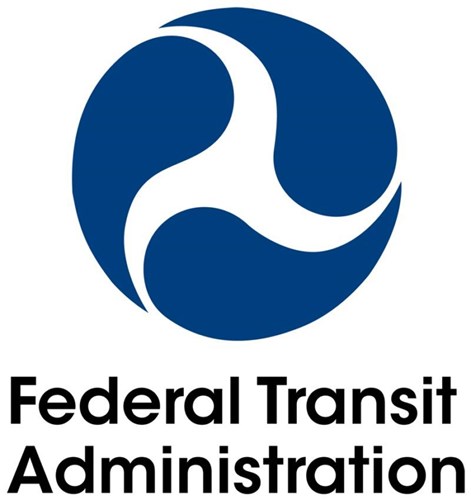 The Federal Transit Administration (FTA) provides financial and technical assistance to local public transit systems, including buses, subways, light rail, commuter rail, trolleys and ferries. FTA also oversees safety measures and helps develop next-generation technology research. Transit services supported by FTA span many groups and provide wide-ranging benefits. Since 1964, FTA has partnered with state and local governments to create and enhance public transportation systems, investing more than $12 billion annually to support and expand public rail, bus, trolley, ferry and other transit services. That investment has helped modernize public transportation and extended service into small cities and rural communities that previously lacked transit options.