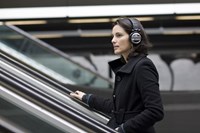 First Group plc, the UK's leading transport operator, is utilising its bus and rail network to launch an integrated travel ticket for students in York.
The newly created rail and bus season ticket has been launched in partnership between First York and TransPennine Express (TPE) for students studying at the University of York. The term-time ticket will allow students to travel on TPE rail services between Leeds and York and all First York bus services, including service 66, which provides a direct link to the University of York from the train station.
The new partnership has been launched to encourage more students to travel by local transport by introducing a simpler and cheaper ticketing option. The integrated ticket will cost £480 for the summer term which runs from 15th April to 23rd June 2017 and will provide a 62 per cent saving for students equating to nearly £300, in comparison to the separate season ticket options offered by the train and bus operators.
This is the first initiative to be launched by TransPennine Express and First York, as the travel operators aim to make travel easier for customers, but to also attract new passengers by promoting the benefits that public transport can offer.
Speaking about the new ticket partnership, Marc Bichtemann, Managing Director at First York, said: "We're pleased to be working in partnership with TransPennine Express to launch a new integrated term-time ticket for students. We hope that the new rail and bus ticket will encourage more students to consider using local transport as their preferred mode of travel to get in and around York.
"At First York we've been working hard to provide a reliable and frequent bus service for University of York students and more recently we have launched the new 66a service in partnership with the university. Together with the existing service 66 we are now running more buses between York City Centre and the University, particularly during peak times – helping to keep students moving around the city."
James Cohen, Head of Revenue Management for TransPennine Express said: "Together with First York, we're thrilled to have created this new integrated ticket providing excellent value for money for students travelling between Leeds and York.
"As a business, we've made a commitment to take the North further which includes supporting young people and the next generation of talent from across our communities.
"We're delivering an investment of £500m over the next three years and customers across the North will soon be travelling on newly refurbished trains featuring free Wi-Fi as well as an on-board entertainment system. We are also introducing brand new trains, the first of which will enter into service from summer 2018."
Alex Lusty, YUSU Activities Officer 2016/17, said: "We're very excited that students will have the opportunity to travel further for less. With so many people travelling to York via train, it's great to see all parties pushing for a more integrated travel network."
The new ticket launched on 1st April 2017 and is available as a season ticket for students studying at the University of York.
About First Bus
Across the UK First Bus operates in a huge number of communities, including 40 of the country's largest towns and cities.
You can travel by First Bus in Aberdeen, Glasgow, Edinburgh, York, Sheffield, Leeds, Manchester, Swansea, Portsmouth, Southampton, Stoke, Leicester, Bristol, Norwich, Ipswich, Colchester, Plymouth, Taunton and many other cities, towns and villages.