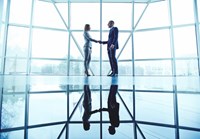 The federal government and the federal states have reached mutual understanding for funding the local public rail transport in Germany. East Germany will now receive an additional amount of 200 million euros. As a result the distribution basis is balanced for all federal states. So far the allocation of the eight billion euros to the individual states as promised by the federal government in November 2015 has been in dispute. The now 8.2 billion euros are expected to be paid out for the first time this year. Next year the regionalisation funds will increase by 1.8 percent for the first time and then every year. The German Railway Industry Association (VDB) welcomes this consent that was long overdue.
"The mutual consent on the regionalisation funds has eventually reached the necessary clarification and planning security for transport authorities, operators and the German railway industry as the supplier of regional and local trains", said Ben Möbius, Chief Executive Officer of the VDB. "The local public rail transport in Germany will now be secured over the next years. This was an urgent need because the local public rail transport is the backbone of mobility in Germany. Advanced and attractive rail vehicles can now be ordered and planned again. This is good news for the future of the climate-friendly and efficient mobility in Germany".
From the perspective of the VDB there is also urgent need for introducing the disputable route price stop as it is also requested by the federal states and transport authorities. "Otherwise large amounts of the regionalisation funds will be eaten up by the continuously rising route costs as was the case in the past, which would be detrimental to the quality of local public rail transport", said Möbius.
About the
German Railway Industry Association

(VDB)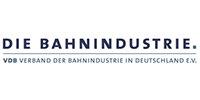 The German Railway Industry Association (VDB) unites the manufacturers of all products for the railway operation – i.e. manufacturers of vehicles, control and safety technologies, infrastructure as well as the suppliers and service companies belonging to them – under its roof. VDB organises the expert exchange of experiences of the members and bundles the interests of the branch. What will become more and more important for the future and has already been important so far, is the representation of interests towards politics, customers, media, financial institutions and other associations – both nationally and internationally. In addition to that VDB is engaged in a fair and cooperative business relation between the system houses and the supplying industry. All this is strengthening the association and thus the whole railway industry. It is an alliance for a promising future