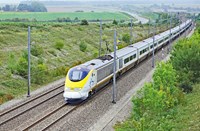 Hand in hand for the joint success. The VDB opens a new chapter of the German-Chinese partnership with the opening of its representative office in China.
The new office in Tianjin near Beijing sets new standards for the local railway industry in China: as a forum for exchange, for the German-Chinese dialogue, expert and neutral advice, the joint search for optimum cooperation and the best, often tailor-made solutions for projects. The office is a competence centre and consultant for VDB member companies in the Chinese market. Professor Dr. Peter Mnich as the VDB Chief Representative and his team will represent the VDB on site with outstanding expertise.
"Communication, dialogue, competence: The VDB Representative Office links the railway industry network between Germany and China even closer and serves as a guide to the industrial, mostly medium-sized structures of the German railway industry in China and as a link to decision-makers in the Chinese market," said VDB President Volker Schenk. "The VDB Representative Office in China enables a new dimension of cooperation: the best possible German-Chinese matching for the well-being of both partners – with a joint commitment to modern rail transport for the people," said Dr. Ben Möbius, Chief Executive Officer of the VDB.
China is one of the largest railway industry markets in the world. It offers many excellent opportunities for complementary partnerships from which both sides benefit greatly. Numerous very successful cooperations between companies from Germany and China show: globalisation – when it is done well – is a win-win strategy. Sustainable cooperation is based on trust, appreciation, synergies and the ability to meet customer requirements.
About VDB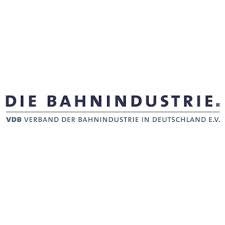 VDB speaks for the German rail industry. It combines the interests of its more than 180 member companies, organises and moderates a consensus, gets involved with specific concerns. VDB represents the entire value chain: from world-renowned system houses to excellent medium-sized suppliers to young, creative companies.