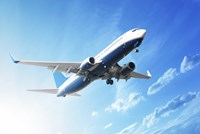 Port Authority, LGP Execute 35-Year Lease Agreement Marking Major Step Forward on $4 Billion Project

Milestone Paves Way for Construction to Begin on Terminal B and New Central Hall as Part of New Architecturally Unified Terminal

World-Class Project to Bring LaGuardia into 21st Century with Best-In-Class Amenities, Enhanced Capacity and Reduced Congestion
Governor Andrew M. Cuomo today announced that the Port Authority of New York and New Jersey executed a 35-year lease agreement and reached financial close with LaGuardia Gateway Partners on the transformational redevelopment of LaGuardia Airport. The announcement marks a major milestone for the renowned project, with construction on the new 35-gate Terminal B expected to begin shortly. New facilities will begin to open to the public in 2018, with all portions of the new Terminal B slated to open by the end of 2021. Renderings released of the LaGuardia Airport redesign last July are available here.
Under the $4 billion contract, LaGuardia Gateway Partners – the nation's largest public-private partnership – will design, build, operate and maintain the facility. More than two-thirds of the project will be paid for by private financing and existing passenger fees. Overall, the redevelopment of LaGuardia is expected to create 8,000 direct jobs and 10,000 indirect jobs, generating $1.3 billion in wages and stimulating $5.2 billion in direct economic activity.
Today's milestones include the closing of $2.4 billion of bonds for the project. The tax exempt and taxable bonds were issued by the New York Transportation Development Corporation, an affiliate of Empire State Development. The bonds were almost 10 times oversubscribed on average, demonstrating strong interest by investors in the complete redevelopment of LaGuardia Airport.
"The future of New York depends on the investments we make today and that's why we're moving forward with an unprecedented plan to modernize our infrastructure across the Empire State," Governor Cuomo said. "LaGuardia is an essential gateway to our state for millions of residents and visitors. By transforming it into a world-class airport, we are creating a stronger economy with 21st century infrastructure that represents the very best of New York."
A single, unified terminal
LaGuardia's current terminal layout, comprised of multiple, fragmented buildings will be replaced by one single, unified terminal. This will be accomplished by demolishing the existing Terminal B building and replacing it with a larger passenger terminal closer to the Grand Central Parkway.
The new structure will include additional terminal space and a new Central Hall that will link to Delta's Terminals C and D, and include capacity for retail, food, and beverage concessions. The terminal will be flooded with natural light at all levels, have short curb-to-gate walking distances, and spacious comfortable waiting areas with more seating capacity.
Delta Air Lines has announced its plans for redevelopment of its existing terminals on a parallel track. During construction, flight operations will continue without interruption.
Patrick J. Foye, Executive Director of the Port Authority of New York and New Jersey, said, "Today's contractual closing of the Port Authority and LGP public-private partnership and the imminent commencement of construction represent a huge step forward in Governor Cuomo's vision to modernize LaGuardia Airport. The new Terminal B will be a 21st-Century facility offering a high level of customer service and amenities. The LaGuardia Public Private Partnership represents the second major PPP entered into by the PA in less than three years."
A 21st century design
The design is expected to achieve LEED Gold certification for sustainable design and will expand transportation access and offer best-in-class passenger amenities.
The interior of the new unified terminal will also be intuitive for passengers to easily navigate, and will facilitate efficient movement throughout the airport. It will also take into account the realities of post-9/11 air travel, with additional space for security check-in to help diminish wait times for passengers as they pass through mandatory TSA screening.
The redesign creates nearly two miles of new taxiway space, allowing for a more efficient circulation of aircraft and shorter and fewer gate delays – a dramatic difference from today's LaGuardia. In addition, this change will produce an overall reduction in carbon emissions from idling aircraft.
LGP, a consortium of firms with extensive experience in terminal operations, construction, design and finances, was selected by the Port Authority in May 2015 following a competitive RFP. The consortium includes:
Vantage Airport Group – Currently manages nine airports across three continents, and has transitioned 19 airports from public to private management.

Meridiam – Leading global investor and asset manager.

Skanska and Walsh Construction – Construction joint venture.

HOK and Parsons Brinckerhoff – Design joint venture.
The risk of cost overruns and schedule delays will be born solely by LGP under the design-build contract.
Consistent with Governor Cuomo's nation-leading goal of 30 percent participation of Minority and Women-owned Business Enterprises (MWBE), construction of the new Terminal B project will provide extensive economic opportunities for MWBE contractors in the Borough of Queens and throughout the New York Metropolitan Region.
Stewart Steeves, Chief Executive Officer of LaGuardia Gateway Partners, said, "Today is a milestone step forward for the project, the broader New York community and the nation. With the beginning of this lease, our team brings its award-winning experience to the project and will deliver a sustainably designed, state-of-the art facility at LaGuardia Airport. LGP is partnering with the Port Authority to realize Governor Cuomo's vision for a new LaGuardia. We are committed to delivering this project on time and within budget, while keeping communities engaged and informed. Our focus on delivering a great customer experience is rooted in knowing that an airport terminal is the first and last experience a passenger may have of a city and region. We will build and operate a facility that New Yorkers can be proud of."
George Casey, President and CEO, Vantage Airport Group and LGP Chairman of the Board, said, "I'm proud to see Vantage Airport Group lead this dynamic team on such a ground-breaking project. We take the responsibility seriously, and look forward to partnering with the Port Authority of New York and New Jersey and our many airport stakeholders on delivering a terminal that meets the high expectations of the state and city of New York. We commend Governor Cuomo for his leadership on this visionary and important project."
Johan Karlstrom, CEO and President of Skanska, said, "This is Skanska's largest project ever. We are proud to invest in and lead construction of this project that will improve the quality of air travel for millions of people. The LaGuardia Airport Central Terminal B project is a perfect example of how we, through Public Private Partnership, can expedite delivery of critical infrastructure, bringing together construction and investment capabilities as one Skanska. We applaud Governor Cuomo for his commitment to transforming his vision for a new, state-of-the-art LaGuardia Airport into a reality for all New Yorkers."
Jane Garvey, Chairman, Meridiam North America, said, "Our team has brought together the world's aviation leaders to benefit the Port Authority, the more than 14.3 million passengers who travel through LaGuardia's Central Terminal Building annually, the airlines and the concessions. We understand the vital role that LaGuardia plays both as a transportation hub and regional Economic engine, we thank Governor Cuomo for his leadership on this project and we look forward to working with the Port Authority to bring New Yorkers the best possible Central Terminal Building, the nation's first P3 airport, on time and on budget."
WSP | Parsons Brinckerhoff President and CEO George Kelly said, "WSP | Parsons Brinckerhoff is proud to be part of the LaGuardia Gateway Partners team for the development of a new terminal at La Guardia Airport. As part of the design joint venture, we are pleased to contribute expertise from across our integrated business sectors, including advisory services, buildings, environment, industrial & energy, and transportation and infrastructure, to one of the most exciting infrastructure projects under way in New York City. We applaud Governor Cuomo for his commitment to transforming LaGuardia Airport into a world-class, 21st century airport deserving of New York."
Robert Chicas, AIA, Design Manager and Director of Aviation + Transportation said, "The HOK and WSP | Parsons Brinckerhoff design team is proud to be a part of this milestone for LaGuardia Airport and New York. The project's innovative design and unique delivery and operational model demonstrate the benefits of public-private partnerships. Thanks to the vision and leadership of Governor Cuomo, the development of this state-of-the-art, 21st-century terminal complex will completely redefine the LaGuardia Airport passenger experience, giving it world-class amenities and customer service that position it among the world's best airports."
Dan Walsh, Co-Chairman, Walsh Construction, said, "Walsh Construction is dedicated to delivering the new Central Terminal Building with the highest standards for construction and safety, and an unwavering focus on quality. This state-of-the-art facility will not only be a new gateway to New York City, but will also improve airport operations and raise the bar for global aviation infrastructure. We commend Governor Cuomo for his commitment to transforming LaGuardia into a 21st century airport that will lead the nation in design and customer experience."
Congressman Joe Crowley said, "The modernization of LaGuardia Airport is long overdue and I applaud Governor Cuomo for his leadership in spearheading the effort to bring it into the 21st century. This announcement marks a major milestone for this transformational project and with this agreement in hand, we are now one step closer to having a first-rate airport to welcome visitors and one that all New Yorkers can be proud of."
Congresswoman Grace Meng said, "The closing of this deal is a huge milestone in the effort to reconstruct LaGuardia Airport and it brings us a major step closer to this critical overhaul getting underway. Thanks to the Governor and the Port Authority for all their continuing efforts to redevelop LaGuardia. I look forward to the project moving forward soon."