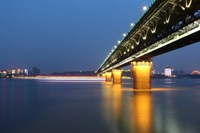 Heathrow today welcomed the arrival of two new direct routes to the Chinese cities: Wuhan and Sanya. Both destinations are a first for direct routes into Heathrow, the connection to Sanya is a first for Europe. These routes will allow for over 6,000 metric tonnes of additional cargo capacity and over 110,000 new seats for passengers travelling to the region – however, due to capacity constraints, European hub airports continue to have a competitive advantage in connecting to China.
From 30 May, China Southern will launch 3 new weekly services to Wuhan, a mega-city referred to as the "Chicago of China", before beginning 2 weekly scheduled services to the popular tourist destination of Sanya on Hainan Island on 12 July.
Last year's services to China via Heathrow contributed £510m to the UK economy, and supported up to 15,000 jobs, according to Frontier Economics. While connections to Chinese cities are clearly valuable to the UK, rival EU hub airports with capacity to connect directly to 10 other Chinese destinations, including mega cities like Hangzhou, Chengdu, and Kunming, are facilitating more trade and investment to their respective countries. The Government is expected to vote on a National Policy Statement on Heathrow's plans for expansion over the coming weeks. Expansion will allow the airport the capacity to offer up to 40 new long haul destinations, as well as double its cargo capacity – providing the UK with much-needed trade infrastructure at a time when the country is looking to extend its trade relationships outside the EU.
The news of these new routes comes as Heathrow's Export Climate Index for Q1, carried out by the Centre for Economics and Business Research (CEBR), reveals that the value of exports passing through Heathrow to non-EU destinations increased by £2.9 billion compared to Q1 in 2017. However, the Export Climate Index has also shown growth in passenger numbers remains constant due the capacity constraints faced by Heathrow. Combined with the Index's evidence that sea freight is declining, there is a risk that British exporters could look for alternative routes via European Hub airports to get their goods and services to long-haul markets.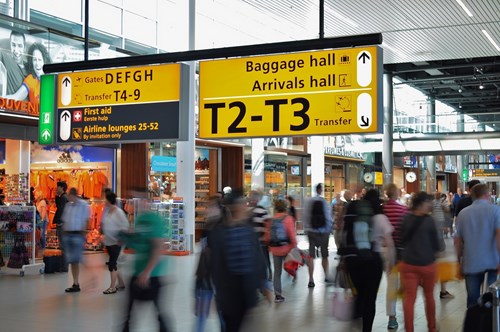 Heathrow and the Department for International Trade's 'Exporting is GREAT' campaign are nonetheless preparing businesses trade opportunities, and have today launched the second annual 'World of Opportunity Programme'. This programme will award 20 SMEs with grants worth £2,000 to fund vital trade missions, participation in trade shows or foreign market research. DIT will also provide mentoring guidance from an International Trade Advisor to help their research and missions and promote the competition. A panel of exporting experts including Lord Deighton, Heathrow's Chairman and Parveen Thornhill, Head of London & Devolved Administrations from DIT will select this year's winners.
"Today's Export Climate Index results show that UK exporters are making the most of what they've got – and doubtless, they are excited about our new Chinese routes, and the untapped trade and investment opportunities these open up. However, our exporters also know they are at a disadvantage compared to their European counterparts, because Heathrow's lack of capacity still means we are taking a limited and piecemeal approach to building long-haul trade routes. Heathrow is not only the country's biggest airport, but also its biggest port by value – it is vital that we expand this key component of our trading infrastructure as we look for export opportunities outside the EU," said Heathrow's Chairman Lord Deighton. "A third runway will better enable British exporters to compete on a global stage, and we urge the Government to table its final National Policy Statement on expansion so that Parliament can vote and we can get on and deliver it."
"Last year's World of Opportunity Programme was enormously successful, helping to generate tens of thousands' pounds of business for SMEs from across the UK," International Trade Secretary Dr Liam Fox MP said. "There is significant demand for UK goods and services across the globe, and my international economic department is here to support businesses of all sizes as they look to seize the wealth of opportunities available."
"I would like to extend my congratulations on the launch of the new air routes this summer linking London Heathrow with two bustling Chinese cities of Wuhan and Sanya respectively. The key to sound relationships between states lies in the affinity between the peoples, which largely stems from mutual understanding," Chinese Ambassador to the UK, HE Liu Xiaoming said. "I sincerely hope that these new routes will become bridges of mutual understanding and friendship between our two peoples, facilitating travels and exchanges between our two countries and giving fresh impetus to the Golden Era of the China-UK relationship."
About Heathrow Airport

Heathrow is the UK's hub airport, home to more than 80 airlines connecting to more than 200 destinations. Every year Heathrow welcomes over 75 million passengers with a commitment to 'making every journey better'. Following an investment of more than £11 billion over the past 10 years, passengers have voted Heathrow the 'Best Airport in Western Europe' two years in a row, 'Best Airport Terminal' for the Terminal 5 five years in a row and 'Best Airport for Shopping' seven years in a row.