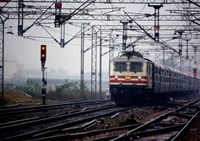 Huawei was awarded the Kazakhstan Temir Zholy (KTZ) contract by Kazakhstan Railway, to design and deploy a Data Center (DC) solution. Huawei was able to get the contract thanks to its long-standing expertise in the area of implementing railway ICT solutions.
The Data Center (DC) solution designed for Kazakhstan's Rail operator KTZ and TransTelecom, which is responsible for KTZ national railway communication network, consists of a number of Fusion Servers, data storage and networking components enabling them to efficiently address the ever growing demand for data payload from their day to day rail operation.
The core of this high-performance data processing and storage solution consists of Huawei's FusionServers RH5885H, a next-generation 4U rack server specifically engineered to meet the most stringent requirements from a railway operator in regards to reliability and processing power. Huawei's servers consist of processors with up to 96 cores and 6 TB memory capacity, boosting performance and overall reliability.
The solution designed for Kazakhstan is specifically built for mission-critical applications, such as databases, Enterprise Resource Planning (ERP), Business Intelligence (BI), Big Data, and virtualization.
Alongside the economic advantages which come with a single supplier End to End solution, Huawei's DC solution is providing the customer with benefits such as High Specification Storage with the potential to grow and the ability to form an active-active cluster without the need for further gateways securing the customer's long term Capital investment. The solution contracted by KTZ/TTC will allow KTZ to implement a state of the art asset management process that will reduce operational costs and improve overall efficiency.
About Huawei
As a leading ICT solutions provider, Huawei is committed to providing innovative and customized products, services and solutions to create long-term value and growth potential for its customers. Together with partners, Huawei offers solutions for vertical industry and enterprise customers globally including government and public sectors, transportation, power grids, energy, and finance, as well as commercial enterprise in many fields. These innovative and leading solutions cover network infrastructure, UC&C, cloud computing & data center, and industry application solutions. Through continuous customer-centric innovation, Huawei have established end-to-end advantages in Telecom Network Infrastructure, Application & Software, Professional Services and Devices.
With comprehensive strengths in telecommunication technologies, Huawei has gained a leading position in the All-IP convergence age including solutions in railway communications where a number of advanced Huawei's ICT solutions were selected along 78,000+ km of railway lines globally. Huawei's ICT solutions cover rail-operational voice and data communication (GSM-R) as well as non-operational communication such as LTE, CCTV, transmission networks, WIFI just to name a few. With the continuous investment and innovation in the ICT area, Huawei, the fastest growing global mobile supplier, has become a reliable partner for many railway operator and top-tier system integrator.