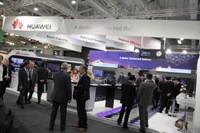 Huawei unveiled its new Digital Railway 2.0 Solution at international transportation technology trade fair InnoTrans 2014 in Berlin. The solution's core components include the Dual-Mode eLTE Cab Radio solution that was jointly developed with Funkwerk AG, and Huawei's future-oriented GSM-R system. It combines the functions of Huawei's digital railway 1.0 solution and innovative ICT technologies such as agile networking, cloud computing, and Bring Your Own Device (BYOD). At the event held from September 23rd to 26th, Huawei also showcased other innovative ICT solutions for the rail transport under the theme "A Better Connected Railway".
"As a provider of innovative rail transport ICT solutions since 1996, Huawei has provided solutions for more than 84,500 kilometers of railway lines around the world. We collaborate with more than fifty partners with industry-specific expertise to build better connected railways that enhance connections within railways, among people, and between railways and its passengers," said Mr. Danny Wang, President of Transport Sector, Huawei Enterprise Business Group. "The launch of our Digital Railway 2.0 Solution demonstrates Huawei's commitment to the railway industry and our capabilities in building future-oriented networks for operations and communications. Our solutions aim to improve transport capacity; facilitate effective communications between control centers, railway sections and stations to maximize the usage of network resources; and provide a reliable service-oriented information platform to deliver convenient digital services to passengers and freight customers. "
Huawei's Digital Railway 2.0 Solution was developed to help railway operators address a rising
demand for land transportation caused by factors such as urbanization and globalization. The Digital Railway 2.0 Solution enables railway operators to build 4G and all-IP operations and communications networks, establish service oriented cloud-based Fusion Operation & Command Centers (OCCs) and agile stations, and implement LTE-based train-to-ground wireless broadband technologies. As a result, railway operators' capacity and competitiveness will be enhanced, and railways will become more efficient, secure and convenient.
As part of the event, Huawei and Funkwerk provided live demonstrations of the jointly developed eLTE Cab Radio for the first time. The railway communications infrastructure and devices solution is the only solution in the rail transport ICT market to support both GSM-R and LTE. Apart from offering traditional GSM-R services, the Cab Radio can deliver advanced voice, video and data services for live video monitoring with LTE technology. By enabling operations with both technologies, the solution supports the evolution of railway wireless communications from GSM-R to LTE for enhanced passenger experience.
Huawei also introduced the eCNS300 Single Cabinet (SC) Core Network and BTS3900 SDR Base Station, two of the company's flagship GSM-R system products. The Huawei eCNS300 SC Core Network adopts unified advanced telecommunications computing architecture (ATCA) and integrates three network units including the mobile switching center (MSC), home location register (HLR) and universal graphics module (UGM). With this solution, railway operators can save machine room space, reduce operational expenditure, and facilitate technological transitions from GSM-R to LTE. The Huawei BTS3900 SDR Base Station meets the latest Third Generation Partnership Project (3GPP) and European Telecommunications Standards Institute (ETSI) standards. It also adheres to strict GSM-R requirements and supports future transitions from GSM-R to LTE technology.
Huawei has been on the forefront of implementing LTE technology for the railway industry. The company provided Zhengzhou Metro with its Digital Railway Solution to deploy the first commercial railway LTE network in November 2013. In February 2014, Huawei collaborated with global rail industry leader Bombardier to sign Africa's first European Rail Traffic Management System (ERTMS) regional railway commercial contract with Zambia Railways Limited (ZRL). Through open collaborations and joint innovation with customers and industry partners, Huawei will continue to lead the way to a future of better connected railways.
About Huawei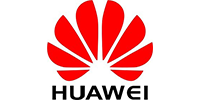 Huawei is a leading global information and communications technology (ICT) solutions provider with the vision to enrich life through communication. Driven by customer-centric innovation and open partnerships, Huawei has established an end-to-end ICT solutions portfolio that gives customers competitive advantages in telecom and enterprise networks, devices and cloud computing. Huawei's 150,000 employees worldwide are committed to creating maximum value for telecom operators, enterprises and consumers. Our innovative ICT solutions, products and services have been deployed in over 170 countries and regions, serving more than one third of the world's population. Founded in 1987, Huawei is a private company fully owned by its employees.