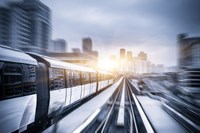 Huawei, a leading global information and communications technology (ICT) solutions provider, outlined today its vision for how railways can revolutionise passenger and freight services, using innovative operational communications solutions to make them safer, more competitive and transforming user experiences.
Huawei presented its next-generation digital operational communications networks for railways at its Global Railway Summit in Paris today, on the eve of the International Union of Railways (UIC) GSM-R World Conference in Paris tomorrow and Wednesday – 15 and 16 September – an event it is sponsoring.
Huawei's next-generation GSM-R (Global System for Mobile Communications – Railways) solutions, based on international EIRENE (European Integrated Railway Radio Enhanced Network) standards for wireless railway communications, are being increasingly installed around the world.
IP-based networks now the mainstream choice for railways
The company's Mission Critical Train to Ground Communications Solutions for Railways use advanced Internet Protocol (IP)-based networking, combined with Huawei's enhanced Long-Term Evolution (eLTE) technology. This offers more powerful mobile communication capabilities and better performance for train operation and passenger services. IP-based services have become the mainstream choice for railway networks, supporting Train control signalling (Computer Based Train Control, CBTC), video surveillance, eLTE, Passenger Information Services (PIS), including online news and shopping, and uninterrupted WiFi at train speeds of up to 500 km/h.
Huawei's Agile IP and Optical Solution for Railway, based on IP/MPLS (Multi-Protocol Label Switching) technology, uses routers and optical transmission to carry all railway services over a secure, reliable and efficient IP network. It offers operational communications that also allow engineers to survey track and rolling stock by video, and provides high reliability in all scenarios, including emergencies and disasters. Secure 'hard pipe' technology safeguards and isolates vital and sensitive communication flows, so that different users cannot access each other's services, while also preventing delays and jitter.
Huawei's railway solutions are designed to meet capacity requirements for the next 10 years at least. They aim to help rail operators build future-oriented train-to-ground radio networks that provide highly reliable End-to-End (E2E) rail operational communications, including inter-station disaster prevention and emergency communications and access for trackside services. Other Huawei railway solutions – such as the Fusion Operational Control Center (OCC) Solution and Digital Railway 2.0 – support information and marketing platforms that can handle millions of passengers' visits, requests and ticket purchases every day, as well as the diversification of intermodal freight services.
Huawei rail implementations are tried and tested on railways round the world
"Huawei's solutions not only help railways to further improve efficiency, security and passenger experiences, but also to build up new business opportunities and offer an excellent return on investments," explained Johnson Li, Vice-President of Huawei West European Enterprise Business Unit. "Through dedication to customer-centric innovation and strong partnerships, Huawei has established truly E2E solution capabilities across many technologies in the railway industry."
Huawei's concepts for better connected passengers, customers, trains and railway infrastructure have been successfully tried, tested and purchased for over 84,500 km of track and 44,000 km of GSM-R track worldwide, from China and Russia to Europe, Australia and the United Arab Emirates. The company has built strategic partnerships with more than 100 top industry system integrators, suppliers and institutes to provide E2E solutions.
Elsewhere in Europe
Huawei's high-reliability transmission and IP/MPLS (Multiprotocol Label Switching) system has been successfully deployed for a Spanish railway company, ensuring operational safety for over 15,000 km of track. It includes 100 backbone and 1,000 access network points, using high-end NetEngine series routers in connection with cutting-edge MPLS.
Most recently, the company achieved a further important milestone with the approval of a successful interoperability test campaign between HUAWEI GSM-R BSS and Nokia Networks NSS by RINA Services, built for Turkish State Railways. The network has been certified by RINA Services, Italy's foremost railway safety certification company, following extensive testing to evaluate the interoperability of the two systems, Huawei's BSS and Nokia's NSS.
About Huawei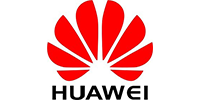 With comprehensive strengths in telecommunication technologies, Huawei has gained a leading position in the All-IP convergence age, including solutions in railway communications, where a number of Huawei's advanced ICT solutions have been selected along over 84 500 km of railway lines globally, with a total of 44,000 km of GSM-R track alone. Huawei's ICT solutions cover rail operational voice and data communication (GSM-R), as well as non-operational communications such as LTE, CCTV, transmission networks and WiFi, to name but a few. With its continuous investment and innovation in the ICT area, Huawei, the fastest growing global mobile supplier, has become a reliable partner for many railway operators and top-tier system integrators.