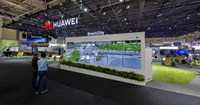 Today at CEBIT 2018, Huawei showcased Smart City Digital Platform by following the concept of 'Platform + Ecosystem'. Based on Huawei ICT infrastructure, Smart City Digital Platform integrates the Internet of Things (IoT), Big Data, video cloud, geographic information system (GIS), and converged communications resources through the industry enabling platform. Huawei also works with partners to build a platform ecosystem.
The rapid development of urbanization exerts huge pressure on urban governance, city management, ecosystem optimization, and industry development. The people's livelihood, environmental protection, public safety, city services, and industrial and commercial subsystems are scattered. Huawei Smart City Digital Platform redefines the industry architecture and uses the Internet and IoT technologies to sense, analyze, and integrate core information about city operations, making data more converged. Huawei has established a unified service layer to manage industry application scenarios. This approach enables intelligent infrastructure, efficient and collaborative government services, visualized city operations, and coordinated city emergency response. Through resource convergence, traditional siloed management transforms into integrated governance and reactive city management transforms into active response, supporting precise management and intelligent responses.
In China, Smart Cities are developing rapidly, especially county-level Smart Cities, such as Gaoqing. Gaoqing County, Shandong, is a new showcase for Smart City construction. The Gaoqing government, Huawei, and partners have collaborated to fulfill the goals of smarter city administration, citizen benefits, and economic revitalization through Huawei Smart City Digital Platform. They have supported collaboration between more than 20 agencies, such as public security, urban management, and environmental protection agencies, integrated data from 1,000 cameras and 54 bureaus, and exchanged and shared information about 372 resource directory items and 8,431 information indicators. The eLTE converged communication system enables visualized multi-agency operations, increases the law enforcement efficiency by 150%, and converges data, video, map, and IoT information. In this way, services and capabilities can be provided for upper-layer smart applications of partners.
About Huawei
Huawei is a leading global provider of information and communications technology (ICT) infrastructure and smart devices. With integrated solutions across four key domains – telecom networks, IT, smart devices, and cloud services – we are committed to bringing digital to every person, home and organization for a fully connected, intelligent world.