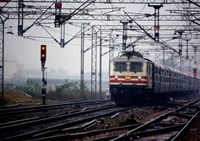 The volume of rail freight transport showed a significant return to growth in the first half of the year. In the first six months of the year, the transport volume grew by eight per cent compared to the previous year. The volume of passenger transport is also showing an upward trend.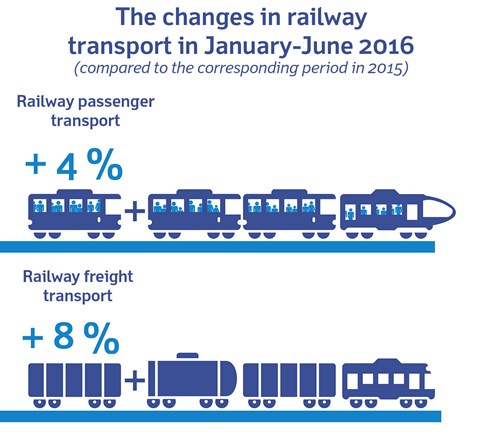 There was an increase in both national and international freight transport. The average transport distance was also higher. In the first half of the year, Fenniarail Oy operated its first commercial freight services in the railway network.
The number of long-distance journeys in railway passenger transport remained at roughly the same level as the previous year. Travel times were cut in part of the railway network, while train services were reduced on some line sections. The increase in commuter traffic compared to 2015 was particularly due to the opening of the Ring Rail Line last year. Altogether, railway passenger transport increased by about four per cent in the first half of 2016 compared to the corresponding period in 2015.
About Liikennevirasto (Finnish Transport Agency)
The Finnish Transport Agency is an expert organisation responsible for Finland's roads, railways and waterways and for the overall development of Finland's transport system. We operate under the jurisdiction of the Ministry of Transport and Communications.