Infineon Technologies AG (FSE: IFX / OTCQX: IFNNY) today announced that it has extended its offering of CIPURSE™- compliant security chips for contactless transport ticketing, micro-payment, authentication and access solutions. Infineon is now the world's first supplier of a complete CIPURSE portfolio enabling the transportation industry to quickly install particularly secure, interoperable and cost efficient ticketing solutions. The new products include CIPURSE™4move for smart cards, CIPURSE™move for limited use tickets and CIPURSE™SAM for ticket validators.
"CIPURSE is the only truly open security standard that allows easy access to all relevant components and enables mass market adoption of contactless ticketing solutions," says Antoine Vilain, Product Lines Director Payment and Transport at Oberthur Technologies and Board President of OSPT Alliance which defines the standard. "Thanks to its broad portfolio of security products, Infineon further accelerates the implementation of systems based on the CIPURSE standard."
Forecasts predict that by 2025 almost 60 per cent of the world's population will be living in urban areas. Major growth regions for megacities are South America and Asia Pacific. Public transportation and fast and secure transit solutions will consequently become an important pillar of urban development.
All Infineon CIPURSE security controllers allow a smooth migration from existing infrastructure based on proprietary ticketing solutions to advanced systems according to the open CIPURSE standard. With its comprehensive CIPURSE portfolio, Infineon supplies smart card manufacturers as well as infrastructure providers with secure semiconductor solutions for transport ticketing systems. The company was also the first supplier of a CIPURSE security IC that is already used in different projects in Brazil. It is also the only solution on the market which has been successfully certified by the OSPT Alliance and additionally awarded a Common Criteria EAL5+ certificate. Common Criteria is an international standard for computer security.
Tailor-made CIPURSE products for different transport ticketing applications
The CIPURSE™4move security controller targets mid-range transport ticketing solutions which are currently broadly installed in megacities like Sao Paolo or Rio de Janeiro. The security controller supports CIPURSE™Profile S and is compatible to solutions based on Mifare technology hence allowing an easy migration from existing legacy systems to state of the art security based on AES128 encryption.
For limited use paper tickets, particularly suited for occasional travelers such as tourists, Infineon now introduces CIPURSE™move chips compliant to the CIPURSE™Profile L standard.
CIPURSE™SAM (Secure Access Module) security chips are designed for ticket validators at train stations or in public transportation vehicles such as busses or trams. They enable secured authentication and fare collection from travelers holding a smart card. CIPURSE™SAM is also compatible to systems using Mifare technology and is based on a Common Criteria EAL 6+ certified security IC.
About Infineon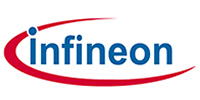 Infineon Technologies AG is a world leader in semiconductors. Infineon offers products and system solutions addressing three central challenges to modern society: energy efficiency, mobility, and security. In the 2014 fiscal year (ending September 30), the company reported sales of Euro 4.3 billion with about 29,800 employees worldwide. In January 2015, Infineon acquired US-based International Rectifier Corporation, a leading provider of power management technology, with revenues of USD 1.1 billion (fiscal year 2014 ending June 29) and approximately 4,200 employees.
Infineon is listed on the Frankfurt Stock Exchange (ticker symbol: IFX) and in the USA on the over-the-counter market OTCQX International Premier (ticker symbol: IFNNY).