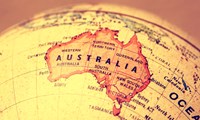 The House of Representatives Infrastructure, Transport and Cities Committee has commenced a new inquiry into automated mass transit, focusing on developments in the use of automation and new energy sources for land-based mass transit.
Committee Chair, John Alexander, said: "International experience of automated metro systems shows what they could do to improve connectivity within our rapidly growing cities. Automation and platooning present real opportunities to make bus networks more reliable and responsive, as well as more efficient, creating real competition between different modes of transport."
"In addition, new fuel sources – such as electricity and hydrogen power – have the potential to make mass transit cheaper, reduce our carbon footprint, and reduce our reliance on the importation of fossil fuels."
The Committee will investigate into and report on developments in the use of automation and new energy sources in land-based mass transit, including rail mass transit, road mass transit, point-to-point transport using automated vehicles and commonwealth roles and responsibilities in the development of these technologies.
About Intelligent Transport
Serving the transport industry for more than 15 years, Intelligent Transport (formerly Eurotransport) is the leading source for information in the urban public transport sector. Covering all the new technologies and developments within this vitally important sector, Intelligent Transport provides high-quality analysis across our core topics: Smart Cities, Digitalisation, Intermodality, Ticketing and Payments, Safety and Security, The Passenger, The Fleet, Business Models and Regulation and Legislation. With articles from across the globe, we explore how and why industry decision makers operate the way they do, and examine how technology is changing the dynamics of transport.