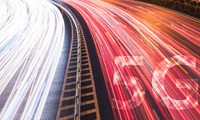 O2 has announced that it will be the public and private network provider of 5G connectivity for the testing and development of CAV technology at Millbrook Proving Ground in Bedfordshire.
O2 will enable 5G connectivity at Millbrook testing facilities from June 2019, using its 2.3GHz and 3.4GHz spectrum in advance of the first phase of its 5G rollout in Belfast, Cardiff, Edinburgh and London later in 2019.
The on-site network consists of 59 sites and 89 small cells and is operated by British wireless solution provider Dense Air. Under a 12-month agreement with the AutoAir project, O2 will integrate the sites and small cells into its public infrastructure.
The AutoAir 5G project is made up of a number of different partners from across the digital communications and automotive sectors. It has received a further £1.8 million in funding from DCMS, taking the total project investment from the government to nearly £6 million. Matched industry funding totals more than £4.5 million.
The group looks to accelerate the adoption of connected and self-driving technology in the UK through trials supported by members including Dense Air, Airspan Networks, Millbrook, Blu Wireless, Real Wireless, the University of Surrey's 5G Innovation Centre and the R&D arm of motorsport racing team McLaren. The consortium's ranks were further boosted by engineering firm Atkins, who have signed an agreement to lend their design and engineering expertise to the project, alongside O2.
About Intelligent Transport
Serving the transport industry for more than 15 years, Intelligent Transport (formerly Eurotransport) is the leading source for information in the urban public transport sector. Covering all the new technologies and developments within this vitally important sector, Intelligent Transport provides high-quality analysis across our core topics: Smart Cities, Digitalisation, Intermodality, Ticketing and Payments, Safety and Security, The Passenger, The Fleet, Business Models and Regulation and Legislation. With articles from across the globe, we explore how and why industry decision makers operate the way they do, and examine how technology is changing the dynamics of transport.