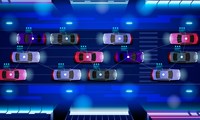 Connected and automated vehicles could help pave the way towards a climate neutral Britain, according to Zenzic, an organisation dedicated to accelerating the self-driving revolution in the UK, as researchers call for "radical changes" to be made if the UK is to meet its 2050 net zero deadline.
Zenzic pointed towards research from the Institution of Mechanical Engineers, the Low Carbon Vehicle Partnership and the University of Leeds Institute for Transport Studies which investigated the positive impact connected vehicles will have on our environment. The research suggested how connectivity can boost a vehicle's energy efficiency anywhere between five and 20 per cent, with other aspects of connectivity such as freight platooning potentially bolstering this increase.
Aside from being environmentally beneficial, Zenzic also highlighted research from the Transport Technology Forum, which estimated that vehicle-to-vehicle and vehicle-to-infrastructure connectivity could potentially save between £4-6 billion a year with £400 million being saved from reducing traffic congestion alone as connected vehicles could travel closer to one another, freeing up space on UK roads.
Connectivity also further opens up Mobility-as-a-Service (MaaS) possibilities, according to Zenzic, potentially attracting more demand for services such as self-driving robotaxis.
Connected and automated mobility (CAM) technology is already being tested across various locations within Zenzic's 'CAM Testbed UK', a network of connectivity and self-driving testing facilities, all within a three-hour drive. Some testbeds are already exploring the mobility benefits of 5G connectivity with support from network operators.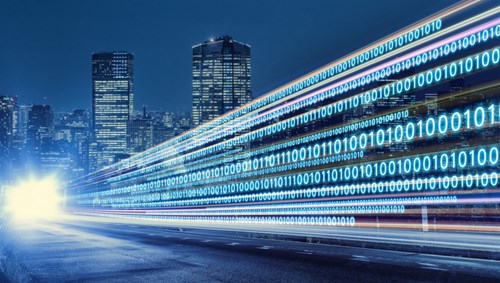 This latest call for the advancement of in-vehicle connectivity technology comes after recent reports have suggested that the UK needs to accelerate its efforts if it is to achieve net zero status by the proposed 2050 target.
According to Zenzic, connectivity experts believe more radical technologies could play a key role in ensuring we stay on course. For mobility and transportation, this will mean ingraining connectivity into infrastructure from the very start of our journey towards having truly connected vehicles on our streets, with all cars produced in the UK predicted to be connected by 2026.
Daniel Ruiz, CEO of Zenzic, said: "Connectivity unlocks many core deliverables of our Connected and Automated Mobility Roadmap to 2030 – particularly when considering desirable mobility services and integration into towns and cities to enhance efficiency and productivity. With 2050 the milestone to meet, connected vehicles could provide a robust solution to help lower travel emissions. Vehicular connectivity can lead to less congestion on the roads, in turn leading to lower levels of pollution being emitted."
"But in order for us to start seeing both the environmental and economic benefits of connected and automated mobility, connectivity must be baked in from the very beginning – largely as it will enable new data services, driving efficiency, productivity, and mobility. From laying the foundations for full-scale CAM deployment with connectivity, it will allow for the flow of data generated by connected and self-driving vehicles, leading to better information and smoother journeys for the travelling public."
About Intelligent Transport
Serving the transport industry for more than 15 years, Intelligent Transport is the leading source for information in the urban public transport sector. Covering all the new technologies and developments within this vitally important sector, Intelligent Transport provides high-quality analysis across our core topics: Smart Cities, Digitalisation, Intermodality, Ticketing and Payments, Safety and Security, The Passenger, The Fleet, Business Models and Regulation and Legislation.