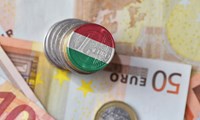 Commuters in Hungary are to reportedly enjoy new, faster, safer and more eco-friendly buses on regional and city lines across Hungary as a result of a €47 million loan the European Investment Bank (EIB) has signed with Volán Buszpark Kft, the country's biggest bus fleet management company.
This is the first portion of a €140 million loan approved by the EIB to modernise nearly half of Volán's bus fleet, together with commercial banks finance, the bank said. The loan is provided under the Investment Plan's European Fund for Strategic Investments (EFSI) as it addresses the EFSI objective of smart and sustainable urban mobility in the European Union.
"This financing under the Investment Plan is a great example of how the EU is helping Member States in their transition to low-emission mobility," said Paolo Gentiloni, European Commissioner for the Economy. "Our support will not only reduce CO2 emissions in Hungary's transport sector, but also make travelling safer and more comfortable for commuters on new eco-friendly buses."
Volán plans to add 3,200 new buses over the next four years and improve the energy efficiency, safety and quality of public transport in Hungary, where two-thirds of settlements are reachable only by bus. In 2018, Volán transported 700 million commuters across Hungary.
Financing from the EIB will make a positive impact on climate and the environment, the bank said, with more than 450 buses (purchased under the loan for inner city routes) potentially running on alternative fuels, reducing pollution in Hungarian cities. The rest of the bus fleet is to run on the latest EURO VI technology engines.
With its new buses, Volán will reportedly reduce CO2 emissions by up to 38 percent over the next four years.
"The main objective of Volán Buszpark Kft. is to support VOLÁNBUSZ Zrt, the company providing interurban public passenger transport services, with a fleet of vehicles meeting the requirements of the modern age, and thus to continuously improve the quality of community road transport," added Ilona Dávid, CEO of Volánbusz Zrt. and Volán Buszpark Kft. "In addition to increasing the comfort of passengers, the main consideration is to improve the working conditions, so when selecting buses, we also make certain that the buses support bus drivers as efficiently as possible in order for them to drive safely and comfortably."
"We also consider it our duty for our fleet of vehicles to be as low-emission as possible which can only be achieved by purchasing new vehicles."
About Intelligent Transport
Serving the transport industry for more than 15 years, Intelligent Transport is the leading source for information in the urban public transport sector. Covering all the new technologies and developments within this vitally important sector, Intelligent Transport provides high-quality analysis across our core topics: Smart Cities, Digitalisation, Intermodality, Ticketing and Payments, Safety and Security, The Passenger, The Fleet, Business Models and Regulation and Legislation.