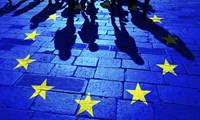 The finalists of the EUROPEANMOBILITYWEEK Awards, the Award for Sustainable Urban Mobility Planning (SUMP Award) and the first EU Urban Road Safety Award have been revealed by the European Commission.
The awards are said to recognise remarkable activities carried out in 2019 and showcase local authorities making a significant effort to promote sustainable urban mobility, display excellence in sustainable urban mobility planning and the implementation of outstanding road safety measures.
The finalists for the award for larger municipalities are:
Kruševac (Serbia)
Rethymno (Greece)
Wrocław (Poland).
The jury was impressed by:
Kruševac's wide programme of activities, underpinned by strong citizen participation, which saw the redesign of public spaces, removal of parking places, and the creation of urban parks
Rethymno's use of communication activities to engage local residents in discussions on air quality, renewable energy and road safety
Wrocław's strong focus on the week's theme of safe walking and cycling, which was promoted through engaging and informative events.
The finalists for the award for smaller municipalities (less than 50,000 inhabitants) are:
Alfândega da Fé (Portugal)
Karditsa (Greece)
Paide (Estonia).
Alfândega da Fé was praised for its diverse and comprehensive activities, making streets more accessible to pedestrians and cyclists. Karditsa impressed the jury with its use of promotional materials and partnerships to support sustainable mobility, and Paide's use of local communication channels and involvement of local politicians was appreciated by the jury.
See the full list here.
About Intelligent Transport
Serving the transport industry for more than 15 years, Intelligent Transport is the leading source for information in the urban public transport sector. Covering all the new technologies and developments within this vitally important sector, Intelligent Transport provides high-quality analysis across our core topics: Smart Cities, Digitalisation, Intermodality, Ticketing and Payments, Safety and Security, The Passenger, The Fleet, Business Models and Regulation and Legislation.