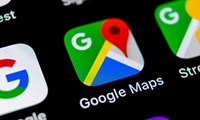 Google commented: "We're introducing transit crowdedness predictions so you can see how crowded your bus, train or subway is likely to be based on past rides. Now you can make an informed decision about whether or not you want to squeeze on, or wait a few more minutes for a vehicle where you're more likely to snag a seat."
Google has been collecting data from passengers who have been inputting data into Google about the business of buses, trains or subways with information about number of spare seats. They reported in a blog post that "to learn more about how crowdedness levels vary around the world, we analysed aggregated and anonymised reports of crowdedness from Google Maps users from October 2018 to June 2019 during peak commuting hours (06:00- 10:00), and identified which lines had the highest number of crowdedness reports."
The data goes someway to providing real-time updates in places where real-time updates aren't available. The new data will show passengers if the bus will be late, how long the delay will be, and more accurate travel times based on live traffic conditions along your route. Passengers will also see exactly where the delays are on the map so you know what to expect before you even hop on the bus.
TechCrunch points out that this data will be used by Google in the same way it predicts the crowds at local businesses.
Passengers will see the features rolled out in nearly 200 cities to help predict the time of morning commutes at the end of June 2019.
The collected data also provided information about the most crowded transit lines around the world: the data shows that the Urquiza Line in Buenos Aires is the most crowded transit in the world, followed closely by Line 11 in Sao Paulo. Third and fourth are also populated by lines in both Buenos Aires and Sao Paulo, with Paris in fifth. Buenos Aires and Sao Paulo also hold sixth and eighth, with Tokyo ticked in the middle at seventh. Tokyo and New York are at the end of the list, in ninth and tenth respectively.
About Intelligent Transport
Serving the transport industry for more than 15 years, Intelligent Transport (formerly Eurotransport) is the leading source for information in the urban public transport sector. Covering all the new technologies and developments within this vitally important sector, Intelligent Transport provides high-quality analysis across our core topics: Smart Cities, Digitalisation, Intermodality, Ticketing and Payments, Safety and Security, The Passenger, The Fleet, Business Models and Regulation and Legislation. With articles from across the globe, we explore how and why industry decision makers operate the way they do, and examine how technology is changing the dynamics of transport.