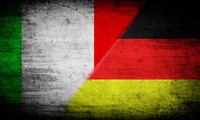 Funding from unspent funds from the NER 300 programme is being reinvested to support innovative low-carbon projects under the Connecting Europe Facility Debt Instrument, an EU financial instrument managed by the European Investment Bank.
Reinvesting the unspent funds from the first NER300 call is said to enable timely support to promising projects before the launch of the first call for proposals under the Innovation Fund in 2020.
The first three projects selected under the Connecting Europe Facility Debt Instrument to benefit from the NER 300 support focus on electrifying urban public transport fleet and investing in the related charging infrastructure (VHH Hamburg and Hamburger Hochbahn E-Mobility programmes), as well as developing electric vehicle charging infrastructure (EV Charging Italy).
These three projects fall under the Clean Transport Facility jointly launched by the European Commission and the European Investment Bank in 2016 to expand financing for the decarbonisation of the transport sector, with a focus on the deployment of alternative fuels.
The Connecting Europe Facility Debt Instrument finances innovative projects notably using renewable energy in the transport sector, such as alternative-fuel vehicles, charging infrastructure or transport networks.
About Intelligent Transport
Serving the transport industry for more than 15 years, Intelligent Transport is the leading source for information in the urban public transport sector. Covering all the new technologies and developments within this vitally important sector, Intelligent Transport provides high-quality analysis across our core topics: Smart Cities, Digitalisation, Intermodality, Ticketing and Payments, Safety and Security, The Passenger, The Fleet, Business Models and Regulation and Legislation.