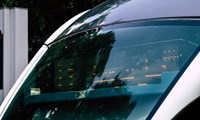 The project is a PPP (Private-Public Partnership) scheme, and includes the construction of 27 kilometres of new track, 53 new stations and various depots covering the entire stretch of the current Red Line (6.8 kilometres), which transports more than 145,000 passengers each year, and the construction of the new Green Line which is 20.6 km long.
The contract also includes the design and supply of 114 new Urbos trams for the new Green Line, and the refurbishment of the 46 units which are currently in service on the existing Red Line.
The project scope of the successful consortium will also include the supply of the signalling, energy and communication systems, as well as the operation and maintenance of both lines for 15 and 25 years respectively, with the possibility of extending the term of operation.
The CAF Group's supply part of this project exceeds €500 million and consists of the supply of new units and the refurbishment of existing ones, the supply of signalling, energy and communication systems in addition to JTMT project integration. CAF will also have a 50 per cent stake in the SPV company that will manage the operation and maintenance of both lines, the business volume of which is estimated to be approximately €1 billion.
It is expected that the project will begin later this year and the network will be operational across Jerusalem in 2025.
Shikun & Binui and Egged (Israel), CRRC (China), Comsa (Spain), Efatec (Portugal) and MPK (Poland) also submitted proposals for the development project.
About Intelligent Transport
Serving the transport industry for more than 15 years, Intelligent Transport (formerly Eurotransport) is the leading source for information in the urban public transport sector. Covering all the new technologies and developments within this vitally important sector, Intelligent Transport provides high-quality analysis across our core topics: Smart Cities, Digitalisation, Intermodality, Ticketing and Payments, Safety and Security, The Passenger, The Fleet, Business Models and Regulation and Legislation. With articles from across the globe, we explore how and why industry decision makers operate the way they do, and examine how technology is changing the dynamics of transport.