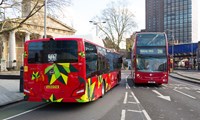 Transport for London (TfL) has published its plans to make buses in London the safest in the world.
The new Bus Safety Standard will help deliver the Mayor's target of no-one being killed on or by a London bus by 2030 and reduce road danger in the shorter term with a range of safety features required from 2019.
From 2019, all new London buses must include technology that automatically limits the speed at which buses are able to travel; an audible alert for pedestrians and other road users of the presence of buses; slip reduction measures inside buses such as high-grip flooring; more blind-spot mirrors and reversing cameras; and special warning pedal indicators for drivers.
These innovative measures have been thoroughly tested by the independent Transport Research Laboratory (TRL). Their leading engineers and technical specialists worked with TfL, bus manufacturers and operators to fully test and trial the technology to ensure it could be introduced on London's buses as quickly as possible.
In the long term, the standard will require London's bus operators to incorporate new features such as advanced emergency braking, pedal confusion interventions and specially redesigned bus fronts that reduce the impact of any collisions – all being implemented by 2024.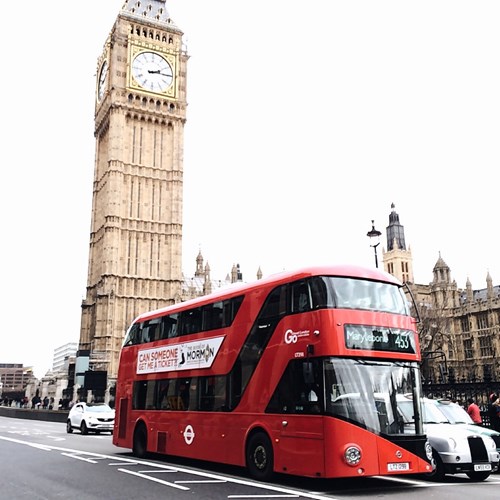 Heidi Alexander, Deputy Mayor for Transport, said: "Although progress has been made making our buses safer, every single death or serious injury on our roads is unacceptable and I'm delighted that London is leading the way across the world using technology to make buses safer for everyone on our roads. We've set ambitious targets and Londoners will see noticeable and practical improvements to buses."
The evidence-led Bus Safety Standard is a key part of the recently published Vision Zero action plan and will build on the recent improvements in bus safety in London. Over the past decade the number of people killed or seriously injured as a result of a collision involving a bus or coach has decreased by 54 per cent, but the Mayor and TfL recognise that much more needs to be done in order to eliminate fatalities altogether.
Setting out a roadmap for the future requirements of buses in London will stimulate the industry to deliver safety features that do not yet exist commercially, but which testing shows would address known issues.
Claire Mann, Director of Bus Operations at TfL, said: "Safety is at the very heart of everything we do. While the safety of the bus network has improved, no death involving a bus is inevitable or acceptable. That's why we have worked with the industry to create an innovative evidence-led Bus Safety Standard. The enhanced safety features it will require will make London's buses the safest in the world and will save lives. We know that technology and innovation have the potential to further improve safety in the future so our standard evolves and tightens over time, requiring features that aren't yet available commercially but which will be with the industry's energy and investment."
Alix Edwards, Vehicle Safety & Technology Consultant for TRL, said: "Following the specification of the safety measures of interest by TfL, we reviewed the regulations and existing bus technologies on the market, and have worked closely with all parties to understand the technical feasibility of every safety measure. This has included partnering with operators and manufacturers to create prototype solutions, which were used in the development of the test procedures, as well as increasing the overall understanding of the effectiveness of each safety measure. The resulting procedures are outcome based, rather than specifying a particular system or supplier, so that each is future proof and supports further innovation."
About Intelligent Transport
Serving the transport industry for more than 15 years, Intelligent Transport (formerly Eurotransport) is the leading source for information in the urban public transport sector. Covering all the new technologies and developments within this vitally important sector, Intelligent Transport provides high-quality analysis across our core topics: Smart Cities, Digitalisation, Intermodality, Ticketing and Payments, Safety and Security, The Passenger, The Fleet, Business Models and Regulation and Legislation. With articles from across the globe, we explore how and why industry decision makers operate the way they do, and examine how technology is changing the dynamics of transport.