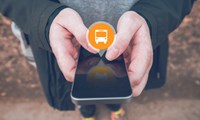 MaaS Alliance and Smart Ticketing Alliance (STA) have signed a Memorandum of Understanding (MoU) which declares that the organisations will share knowledge to support the development of the mobility and ticketing industries and the open Mobility-as-a-Service (MaaS) ecosystem.
The purpose of the collaboration is to initiate and foster efforts in creation of business and operation models, guidelines and standards to support development of more integrated, seamless and scalable MaaS services, and to encourage the customer usage and trust of smart ticketing within MaaS.
MaaS Alliance is a global public-private partnership aimed at creating the foundations for a common approach to MaaS, unlocking the economies of scale needed for successful implementation and take-up of MaaS in Europe and beyond. The organisation recently announced that it has welcomed a number of new members in 2020, including its 100th member: UK based Car Rental Gateway, a company that has been steering SaaS-solutions to car rental distribution since 2001. Other members include Allianz, City of Copenhagen, East Japan Railway Company, Uber and Via.
STA is a non-profit association that promotes and facilitates cooperation between national and regional smart ticketing schemes to establish interoperable smart ticketing in Europe and elsewhere.
In order to ensure interoperability from a standards perspective, the STA makes use of standards and specifications published by organisations for standards bodies such as CEN, ISO, GSMA and the NFC Forum.
About Intelligent Transport
Serving the transport industry for more than 15 years, Intelligent Transport is the leading source for information in the urban public transport sector. Covering all the new technologies and developments within this vitally important sector, Intelligent Transport provides high-quality analysis across our core topics: Smart Cities, Digitalisation, Intermodality, Ticketing and Payments, Safety and Security, The Passenger, The Fleet, Business Models and Regulation and Legislation.