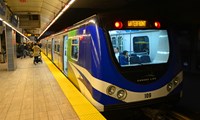 The Prime Minister of Canada, Justin Trudeau, and the Premier of British Columbia, John Horgan, have announced more than $3 billion in federal and provincial funding for two major rapid transit projects in Metro Vancouver: the Broadway Subway project and the Surrey-Newton-Guildford Light Rail Transit (LRT) project.
The Broadway Subway project will add 5.7km and six stations to the line, enabling frequent and reliable SkyTrain access to one of the most congested transit corridors in Metro Vancouver. The subway will be able to move 5,100 more passengers per hour, per direction than the existing B-Line bus service that it will replace; increasing capacity by 250 per cent.
The Surrey-Newton-Guildford LRT project will create the first light rail transit system in British Columbia. With 11 new stations along 10.5km of street‑level track, the LRT will provide transit services in underserved areas, connect communities and make it easier to travel across the Lower Mainland. Once completed, passengers will be able to travel from one end of the line to the other in approximately 27 minutes. The line will operate within dedicated train-only lanes on the road, allowing the trains to bypass traffic queues.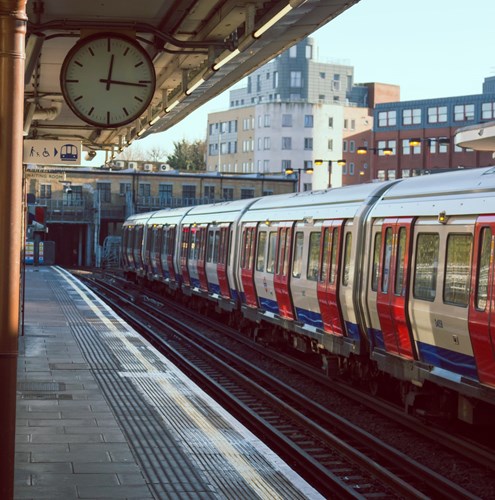 "Bringing light rail to Surrey will transform the city, connect communities and make getting around the Lower Mainland faster and easier. The Broadway Subway will also go a long way in reducing commute times and transit overcrowding, and making Vancouver's Skytrain even more convenient and accessible. Our government will continue to listen to communities and make historic investments in the infrastructure they need, today and tomorrow," said Justin Trudeau, Prime Minister of Canada.
The Government of Canada will contribute $1.37 billion to the two projects, the Government of British Columbia $1.82 billion and Translink, the City of Vancouver and the City of Surrey $1.23 billion.
These projects will create thousands of jobs during construction. Once completed, they will meet current and future transportation needs, reduce traffic congestion, lower air pollution levels and create more liveable, connected communities.
"Rapid transit is key to helping people get where they need to go quickly so we can meet the needs of a growing region. Cutting traffic and getting people and goods moving faster will unlock economic growth while making our communities more affordable, accessible and clean," said the Honourable John Horgan, Premier of British Columbia.
Federal and provincial funding for these projects is the result of a new funding agreement signed by the governments of Canada and British Columbia in the spring of 2018, under the Investing in Canada infrastructure plan that will see $3.917 billion in federal dollars invested in British Columbian infrastructure over 10 years. Through this plan, the Government of Canada will invest more than $180 billion over 12 years in public transit projects, green infrastructure, social infrastructure, trade and transportation routes and Canada's rural and northern communities.
About Intelligent Transport
Serving the transport industry for more than 15 years, Intelligent Transport (formerly Eurotransport) is the leading source for information in the urban public transport sector. Covering all the new technologies and developments within this vitally important sector, Intelligent Transport provides high-quality analysis across our core topics: Smart Cities, Digitalisation, Intermodality, Ticketing and Payments, Safety and Security, The Passenger, The Fleet, Business Models and Regulation and Legislation. With articles from across the globe, we explore how and why industry decision makers operate the way they do, and examine how technology is changing the dynamics of transport.