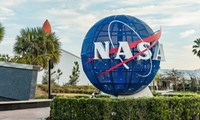 NASA has now signed Space Act Agreements with 17 companies in the aviation industry to advance plans for the first in a series of technology demonstrations known as the Urban Air Mobility (UAM) Grand Challenge. The goal of the challenge is to test the capabilities and readiness of vehicles and systems that could revolutionise mobility in and around densely populated metropolitan areas.
When fully implemented, UAM aims to provide a safe and efficient system for passenger and cargo air transportation and could include such innovations as small package delivery within dense urban areas, personal taxi service by air, air medical services, such as patient ambulance transportation and cargo delivery to underserviced communities.
"With this step, we're continuing to put the pieces together that we hope will soon make real the long-anticipated vision of smaller piloted and unpiloted vehicles providing a variety of services around cities and in rural areas," said Robert Pearce, NASA's Associate Administrator for Aeronautics.
In addition to bringing together companies involved in emerging air transportation systems, the challenge aims to help ensure public safety by informing requirements for UAM operations and formalising best practices to enable the development of regulations by the Federal Aviation Administration (FAA).
"Our partnership with the FAA will be a key factor in the successful and safe outcomes for industry that we can expect from conducting these series of Grand Challenges during the coming years," Pearce said.
About Intelligent Transport
Serving the transport industry for more than 15 years, Intelligent Transport is the leading source for information in the urban public transport sector. Covering all the new technologies and developments within this vitally important sector, Intelligent Transport provides high-quality analysis across our core topics: Smart Cities, Digitalisation, Intermodality, Ticketing and Payments, Safety and Security, The Passenger, The Fleet, Business Models and Regulation and Legislation.