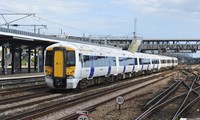 A partnership focused on boosting investment in the South East's transport network has added a group of major new partners. Network Rail, Highways England and Transport for London (TfL) have all agreed to join the board of Transport for the South East (Transport for SE), working alongside civic and business leaders representing more than 7.5 million people and 300,000 businesses.
The addition of Highways England and Network Rail is designed to strengthen joint working with the infrastructure owners responsible for operating, maintaining and enhancing the region's strategic road and rail links.
The addition of TfL is said to underline the importance of the relationship between the capital and the South East region, in terms of transporting people and goods as well as new housing and employment growth.
Alex Williams, Director of City Planning at Transport for London, said: "Good transport in London and the South East supports jobs, homes and a thriving economy, connects communities, attracts business and plays a vital role in safeguarding the environment. Long-term certainty of funding is vital to ensure public transport in London and the South East does not roll back, but moves forward."
"As the capital's strategic transport authority, we look forward to continuing our engagement with Transport for SE – through its existing Transport Forum and now formally at its Partnership Board – to support the case for sustained funding and better public transport for everyone."
Cllr Keith Glazier, Chair of Transport for SE, said: "Transport for SE has quickly emerged as a strong and effective partnership, bringing together leaders from the public and private sectors to speak with one voice on our region's transport needs."
"We are already working closely with Network Rail, Highways England and Transport for London as we develop our transport strategy and investment priorities for the South East. It makes sense to formalise those relationships, adding considerable technical expertise and strategic insight to our partnership board."
"Bringing Transport for SE and these key partners closer together will help ensure we're best placed to deliver investment in the South East's most important strategic transport links while also working together to improve connectivity with the wider region and the UK."
About Intelligent Transport
Serving the transport industry for more than 15 years, Intelligent Transport is the leading source for information in the urban public transport sector. Covering all the new technologies and developments within this vitally important sector, Intelligent Transport provides high-quality analysis across our core topics: Smart Cities, Digitalisation, Intermodality, Ticketing and Payments, Safety and Security, The Passenger, The Fleet, Business Models and Regulation and Legislation.