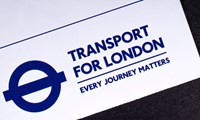 Transport for London (TfL) is marking 10 years of the iBus system that has improved service reliability and information provision, making journeys easier and more accessible for all.
The iBus automatic vehicle location and radio system provides real-time journey information for customers and has made the bus network easier to use, particularly for people with hearing or visual impairments and those unfamiliar with specific bus routes, and has boosted bus reliability to record levels.
The system was introduced to all buses in 2009, providing audio-visual route, destination and next stop information to customers for the first time.
The introduction of iBus has particularly benefited passengers with hearing or visual impairments, who previously may have had to rely on familiarity of a route or assistance from the bus driver to ensure they didn't miss their stop. iBus also allows TfL to warn customers of planned disruption such as major events, to encourage them to plan their travel in advance.
The reliability of the bus network is at an all-time high, and this is in part due to the additional benefits of iBus. Through a combination of technologies, including GPS, the exact location of buses can be pinpointed at any time, helping bus controllers to improve performance and reliability.
The provision of this information freely and openly to developers has enabled customers to plan journeys more accurately using apps with real-time information and advice on how to adjust their routes. This provides greater certainty on when the next bus/Tube will arrive and saves time – estimated at between £70 million and £90 million per year in time saved across all TfL services.
The system has seen a number of improvements since being introduced, with changes to improve the timing of the audio and visual messages between stops and additional 'alight here for' messages. An on-board clock was introduced in 2014 and last month the system was updated so that when the bus driver is about to make an announcement a chime sounds and an "announcement in progress" notification appears on the screen. This helps customers to differentiate between normal 'next stop' announcements and important information from the bus driver.
About Intelligent Transport
Serving the transport industry for more than 15 years, Intelligent Transport (formerly Eurotransport) is the leading source for information in the urban public transport sector. Covering all the new technologies and developments within this vitally important sector, Intelligent Transport provides high-quality analysis across our core topics: Smart Cities, Digitalisation, Intermodality, Ticketing and Payments, Safety and Security, The Passenger, The Fleet, Business Models and Regulation and Legislation. With articles from across the globe, we explore how and why industry decision makers operate the way they do, and examine how technology is changing the dynamics of transport.