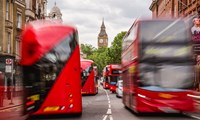 Transport for London (TfL) has published new proposals which focus on modernising the bus network in central London.
The changes, which are the first to comprehensively address the central network in 16 years, will enable the capital's bus network to grow in outer London, while adapting underused services in central London that contribute to congestion and rising air pollution.
While spare capacity is removed in central London and air quality improved, TfL is planning increases in outer London bus mileage – in areas where improvements to public transport are most needed.
Central London has dramatically changed in recent years but its bus network has not. In the last three years, demand for buses in central London has dropped by 12 per cent. This is partly due to the increased transport options available as a result of upgrades to the Tube and Overground network and investments into cycling and walking.
Some roads in central London, such as Kingsway in Holborn, are now served by more than 100 buses an hour, many of which are significantly underused. This oversupply of buses can cause congestion, slow down journey times and worsen reliability, air quality and road safety. If no action is taken, GLA figures show that by 2041, three days would be lost per person every year due to congestion on London's roads, and 50,000 hours would be lost to slower bus speeds in the morning peak every day.
Geoff Hobbs, Director of Public Transport Service Planning at TfL, said: "Buses have a crucial role to play in boosting the number of people using public transport, but they can't do this without reflecting how London has changed. It is only right that we reassess the network after the significant changes in both London's infrastructure and how Londoners choose to travel. Londoners expect their buses to be where they are needed and run in an efficient and cost-effective manner and that's what this review is about."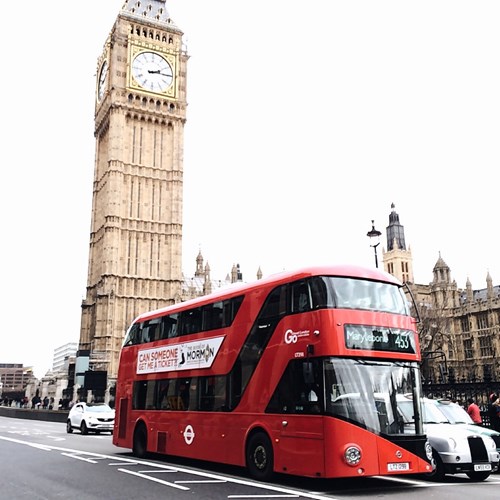 "Our proposals to reorganise the bus network would modernise bus travel in London by matching capacity with demand, reducing bus-on-bus congestion while enabling year-on-year increases in bus services in outer London. In adapting underused and inefficient services in central London, our plans will help reduce pollution that has such a damaging effect on the health on Londoners".
"Ultimately these changes, which are predominately minor route restructures or timetable adjustments, would create an efficient modern network with buses in the right places at the right times."
It is intended that some routes will be shortened, providing an interchange onto other services that will continue to serve final destinations. On Kingsway, for example, TfL can reduce the number of buses per hour by 10 while still ensuring enough buses and interchanges remain to maintain connectivity. Passengers can now use the Mayor's Hopper Fare to change buses unlimited times within an hour for just £1.50. It is also proposed that the frequency of some other services is adjusted to better reflect demand, while protecting journey times.
Tass Mavrogordato, Chief Executive of BEE Midtown Business Improvement District, said: "BEE Midtown represents over 400 businesses in the broader Holborn area, which is experiencing growth as a commercial centre, and with the Elizabeth line due to make it even better connected, this growth will continue. Improving air quality and relieving congestion are two of our priorities as they can make a massive difference to the quality of experience at street level and complement this growth. We welcome this modernisation of central London's bus network as, together with the Mayor's Bus Hopper fare, the vital and affordable transport links through central London will be maintained while it becomes more efficient and reliable."
TfL is also committed to ensuring its bus fleet modernises with its network. The ultimate aim is for an affordable, accessible, safe, zero-emission, simple-to-use network. Subject to the consultation, which ends on 9 November, the first changes could begin to be made from spring 2019.
About Intelligent Transport
Serving the transport industry for more than 15 years, Intelligent Transport (formerly Eurotransport) is the leading source for information in the urban public transport sector. Covering all the new technologies and developments within this vitally important sector, Intelligent Transport provides high-quality analysis across our core topics: Smart Cities, Digitalisation, Intermodality, Ticketing and Payments, Safety and Security, The Passenger, The Fleet, Business Models and Regulation and Legislation. With articles from across the globe, we explore how and why industry decision makers operate the way they do, and examine how technology is changing the dynamics of transport.