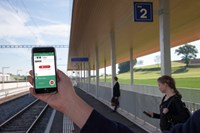 Intelligent fare management and ticketing is not only a means of generating and administering revenue but also an important component to the mobility-as-a-service concept. Smart ticketing is designed to combine mobility services and give users a consistent and easily accessible transport offering. What are needed are open ticketing systems that meet all the requirements for flexibility and enable new mobility services to be integrated.
ID-based ticketing platform
At IT-TRANS 2020, Scheidt & Bachmann is presenting new forms of ticketing and innovative payment options and also showing how data can be used effectively. The entire range of the ID-based FareGo Suite ticketing platform will be on show – from Check-in/Check-out to Be-in/Be-out. The open system can handle any contactless ticket media and offers maximum flexibility for transport companies and their passengers. With the newly developed FareGo 360 data management suite, transport service providers can maximize the availability of their fare collection system and increase passenger satisfaction as a result.
Android-based ticketing software solution
An online dashboard and Android apps form the basis for the ticketing system that the Serbian company Bus Logic is showcasing at IT-TRANS. The complex software solution for bus companies operates with a cloud database, a cloud management portal and Android apps. The apps handle bus ticket sales, e-card validation and sold ticket control. The system has an embedded translation engine so it can be used worldwide.
Contactless ticketing: open, accessible and scalable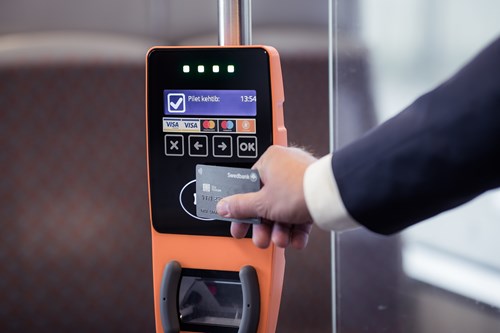 Calypso Networks Association (CNA) is presenting two projects at IT-TRANS: a free, open-source solution for contactless ticketing and a white paper with best-practice examples. This non-profit organization has developed Eclipse Keyple, an open-source SDK (Software Development Kit) and an API (Application Programming Interface) for contactless ticketing, available free of charge at www.keyple.org. The scalable Keyple software does not lock you into a specific ticketing system and turns complex ticketing systems development into a simple integration. Dedicated plugins ensure that ticket processing works with any hardware and is compatible with all transport and event management architectures.
Next-gen ticketing at IT-TRANS
Together with Siemens Mobility and HaCon, Hamburg based eos.uptrade offers digital services and solutions. Check-in/Check-out (CiCo) and Check-in-assisted/Check-out (CiaCo) solutions are the fastest-moving and most cost-effective forms of next-gen ticketing and can be seamlessly integrated into existing apps. Passenger check in and out of the means of transport by swiping. There is no need for new hardware in the vehicles. Payment for tickets is automated. The CiaCo solution also gives passengers an automated notification to remind them to check out manually. CiCo and CiaCo can be expanded into Check-in/Be-out (CiBo) or Be-in/Be-out (BiBo) solutions if required. With BiBo, the app automatically detects where the journey starts and ends. A mix of GPS tracking, Bluetooth beacons and motion tracking ensures that every trip is recognized correctly. Billing is automated via deposited funds at the optimum price.
The full article can be found here.
About IT-TRANS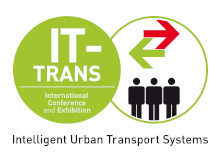 IT-TRANS, International Conference and Exhibition on Intelligent Urban Transport Systems, made its debut in Karlsruhe in 2008. Within a short period of time, the event – which is held every two years – established itself as the sector's most important platform to be dedicated to sustainable, digitally networked urban mobility. The next IT-TRANS will be held from 3 to 5 March 2020 at Karlsruhe Trade Fair Centre.