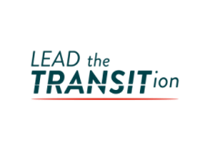 Innovation is the beating heart of public transport and the upcoming UITP Global Public Transport Summit (15-17 May 2017) in Montréal will be unique in hosting numerous World Premiere innovations that are helping to shape the future of the industry.
The UITP (International Association of Public Transport) Global Public Transport Summit will set the stage for the first official public unveiling of numerous state-of-the-art public transport products or services. These World Premieres, revealed for the very first time at the UITP Summit, will be a key part of the event's 25,000m² Exhibition, where 330 companies from more than 30 countries will display their latest vehicles, solutions and products.
The World Premieres are part of UITP's brand new InnovHub concept to be launched at the Summit. The initiative gathers some of the most remarkable projects and bright ideas from UITP with its members fostering innovation in public transport, englobing various innovative activities and projects at the Summit, from the World Premieres to the UITP Awards and more.
The World Premieres include:
Alstom
Smart operations with Mastria's multimodal solution. Mastria is Alstom's innovative multimodal system, which aims at streamlining urban transport management by improving capacity and fluidity. Mastria is designed to meet the current and future needs of 'smart cities,' it can coordinate and optimise all types of public transport, from rail to road. Alstom is a worldwide provider of sustainable mobility solutions.
AIT - Austrian Institute of Technology
AIT is at the forefront of scientific research in Multimodal Mobility Systems dedicated to provide innovative and sustainable solutions for capturing, predicting and optimising the mobility of people and goods and infrastructure conditions. AIT will present EXPERIENCE and Travel Mode Identification:
EXPERIENCE is a service to evaluate wayfinding systems and architectural designs before they are built. Using virtual reality technologies it allows to analyse capacity, throughput, walkability and wayfinding systems.
Travel Mode Identification (TMI) is an innovative software solution automatically identifying travel modes of people carrying a smartphone without any user intervention. Possible applications are e.g. simple and reliable mobility surveys and novel solutions for automated ticketing.
Syntony GNSS
Syntony GNSS is a game changer providing high performance solutions for underground and confined environment location. SubWave+ is a brand-new solution, offering underground precise location for everybody. SubWave+ is the sister product of SubWave, an operational solution also designed by Syntony and already deployed in 100% of stations in the Stockholm metro. Subwave makes it possible to locate emergency calls and metro agents underground. SubWave brings zone based location capability and seamless indoor/outdoor transition, and is compatible with 100% of TETRA, train or car GPS, and smartphones receivers without any application download or upgrade. Similarly to SubWave, SubWave+ brings GPS compatibility, but in addition, it offers high precision. SubWave+ extends the coverage of GPS constellations indoor, sharing with the telecommunication system the radiating cables already installed in the station or the tunnels, and plugs into your control system. It is easy to install, quick to deploy and has limited maintenance providing unbeatable TCO.
For more information on these and other World Premieres to come and all exhibiting companies at the UITP Summit, please see: https://uitpsummit.org/exhibition/
About The Global Public Transport Summit
The Global Public Transport Summit is a unique event that covers all urban and regional transport modes. It combines a full programme of congress sessions with an exhibition of the latest solutions, innovations and products in public transport and urban mobility. The last edition of the event - previously known as the UITP World Congress & Exhibition - took place in Milan in June 2015. The event attracted more than 2,200 delegates from 83 countries and 284 exhibitors from across the industry.
Visit us: uitpsummit.org
Connect with us: @uitpsummit and #UITP2017
With only ten days until the opening of the UITP 2017 Global Public Transport Summit, the two host organisations for the event – the AMT (Agence métropolitaine de transport) and the STM (the Société de transport de Montréal) – are ready to welcome all the delegates for the 62nd international congress that will be held at the Montreal Convention Centre from May 15-17. The AMT and STM are also inviting Montrealers and international visitors to visit Place au Transport an event that will be held at Jean-Paul Riopelle Square.
About The International Association of Public Transport (UITP)
The International Association of Public Transport (UITP) is a passionate champion of sustainable urban mobility and is the only worldwide network to bring together all public transport stakeholders and all sustainable transport modes. We have 1,400 member companies giving access to 16,000 contacts from 96 countries. Our members are public transport authorities and operators, policy decision-makers, research institutes and the public transport supply and service industry. Visit our website www.uitp.org. Follow us on Twitter: @UITPpressoffice