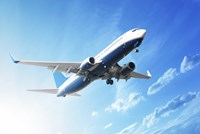 The significance of Australia's aviation industry to the economy has been highlighted today, with Minister for Infrastructure and Transport Darren Chester visiting Avalon Airport in support of its push to become a regional arrival point for international visitors.
International aviation and tourism are key drivers of jobs and growth in regional Australia, with 7.8 million people visiting the country last year alone.
"For every tourism dollar spent in Australia, 45 cents will go to regional areas, providing an important source of revenue for the community. An international component at Avalon would ensure local business and services directly benefited," Mr Chester said.
"Airports are an important driver of growth in regional areas, and the Australian Government is committed to delivering stronger connections to smaller communities."
In late June, the Australian Government announced Avalon Airport would be removed from the list of major Australian airports in future air services negotiations. The airport would be classified as a regional airport rather than alongside major airports like Sydney and Melbourne.
"This means any new international air services arrangements can offer unrestricted capacity to Avalon Airport. It will provide certainty for both Avalon Airport and airlines, which could ultimately lead to more jobs and new business opportunities," Mr Chester said.
Federal Member for Corangamite Sarah Henderson said Avalon Airport was an important employer in the region, and it was great to see the Australian Government continuing to improve the lives of regional Australians.
"According to Avalon Airport's 2015 Master Plan, domestic passenger numbers are expected to increase to approximately 7.25 million by 2030/31. This is a significant number of people visiting our region," Ms Henderson said.
"I'm delighted Avalon Airport will have greater opportunity to attract major international airlines to the airport, driving increased tourism and business to this region."
"I have been advocating very hard to make Avalon international since 2009. Our government's master plan laid the foundation for this expansion. And now, including Avalon in the regional package will open an international gateway to our region."
"The Coalition has also committed $20 million to this region through the Jobs and Investment Package. This initiative will improve opportunities for residents and local businesses," Ms Henderson said.
About The Australian Department of Infrastructure and Regional Developement
The Department of Infrastructure and Regional Development is responsible for the design and implementation of the Australian Government's infrastructure, transport and regional development policies and programmes. We work to:
promote, evaluate, plan and invest in infrastructure and regional development;
foster an efficient, sustainable, competitive, safe and secure transport system;
facilitate local partnerships between all levels of government and local communities; and
provide good governance in the Australian territories.