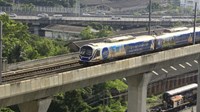 THE government of Thailand has selected a group of 13 companies led by the Chareon Pokphand Group (CP) conglomerate for a public-private partnership to develop a $US 6.8bn 220km/h railway between three of the country's most important airports.
The line will connect Suvarnabhumi International and Don Muang International airports, which are located to the east and north respectively of Bangkok, with U-Tapao Rayong Pattaya International on the east coast of the Gulf of Thailand.
The Eastern Economic Corridor Policy (EEC) office, which is overseeing the project, said the government committee, chaired by prime minister Mr Prayut Chan-o-cha, chose the joint venture which required the least amount of government investment.
The proposal is set to be sent for cabinet approval on May 28 and the contract could be signed by June 15 depending on the results of an Environmental Impact Assessment report.
CP is headed by Thailand's richest man, Mr Dhanin Chearavanont, and among its reported strategic partners for the project are China's CTIC Group, China Railway Construction, Hyundai Rotem, Siemens, Italian-Thai Development Pcl, and the Japanese Bank for International Cooperation (Jica).
The project will connect the existing 29km Suvarnabhumi Airport rail link with Phaya Thai BTS station in central Bangkok with a new 21km line to Don Muang airport. A separate 170km line will connect Suvarnabhumi with U-Tapao.
The line is expected to offer a journey time of one hour between the capital and Rayong, and the government is aiming for delivery of the project within five years. The government is also reportedly exploring the development of a second phase to Chanthaburi, with a journey time of 1h 40min, and Trat near the Thai-Cambodian border, with a journey time of two hours.
About International Railway Journal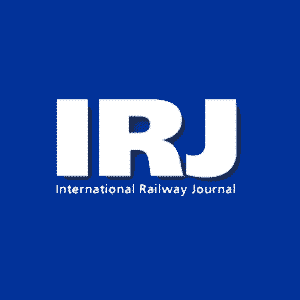 IRJ was launched in 1960 and started monthly publication in January 1961 as the world's first globally-distributed magazine for the railway industry. IRJ is written for senior managers and engineers of the world's railways and transit systems, ministers of transport, manufacturers, railway planners, and consultants. IRJ is produced by a well-respected team of journalists and correspondents with an intimate working knowledge of the industry, and IRJ editors travel the world to bring our discerning readers the latest developments in rail transport. IRJ sets itself a high standard for quality editorial content and industry-leading design.