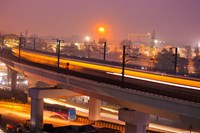 Continental has secured a follow-on order for future metro projects in the Chinese city of Shanghai to help increase usage of rail and reduce gridlocks on roads.
The project will expand the metro network from 16 to 22 lines by 2020 and cover an area of 970km.
Jianhua Hao, head of marketing & sales at Continental China, says the company's new air spring systems will allow metro trains to travel more quietly and with lower vibration levels.
Continental's air springs serve as a suspension mounting point for the vehicle body in the secondary suspension area between the bogie, a chassis or framework that carries a wheelset, and the vehicle body to help isolate it from irregularities on the track. The bogie also allows the train to negotiate bends.
Steps are also being taken elsewhere in the city improve rail mobility. Last month, Keolis Shanghai announced the opening of the first section of Songjiang tram line, offering connections to Shanghai Metro Line 6.
About ITS International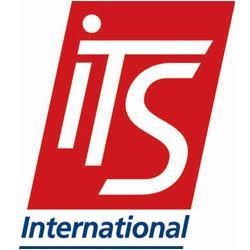 ITS International is published by Route One Publishing Ltd. Route One Publishing, founded in 1991, is proud to be editorially independent and its magazines are highly regarded throughout the industry for their authority and integrity. Route One Publishing's editors are recognised experts whose writing is widely trusted and who are regularly invited to moderate at leading industry conferences.