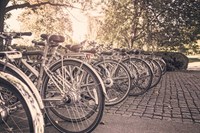 The Netherlands is the number one country in terms of readiness to deploy autonomous vehicles (AVs) – except for one small problem: bicycles.

People on two wheels - in this notoriously bike-friendly country - pose a problem for the deployment of AVs in built-up areas, according to research by KPMG.

"We have a lot of bicycles," says Stijn de Groen, manager digital advisory, automotive, at KPMG in the Netherlands. "In urban, crowded areas it will be very difficult to start autonomous driving."

Leaving the bikes issue aside, KPMG ranked the Netherlands in top position out of 25 countries listed in its Autonomous Vehicles Readiness Index (AVRI) for a second consecutive year.

The top ranking comes following the Dutch government's work with neighbouring countries to adopt AV technology for freight.

In March 2018, Dutch infrastructure minister Cora van Nieuwenhuizen announced plans to launch platoons of more than 100 driverless trucks on major routes from Amsterdam to Antwerp in Belgium as well as from Rotterdam to the Ruhr Valley in Germany.

Second place in KPMG's study goes to Singapore, which was chosen for creating a test town for driverless vehicles at Nanyang Technological University. The 'town' includes traffic lights, bus stops, skyscrapers and a rain machine which recreates wet and tropical weather.

Norway is one of five new entrants in this year's AVRI ranking. The country came third for legalising AV testing on public roads as well as allowing operators to start small-scale autonomous bus services.

Other countries making their debut in the AVRI index include Finland (6), Israel (14), Czech Republic (19) and Hungary (21).

The UK came seventh and is described as lagging behind other countries in its quality of roads, 4G coverage, global connectivity and logistics infrastructure.

Rabih Arzouni, chief technology officer, transport sector, at Fujitsu EMEIA, says consideration needs to be given to adapting the current infrastructure to accommodate a proliferation of data.

He emphasises the need for hyper-connectivity at the roadside through either new fibre-optics or improved cellular communications.

"Through this approach specifically, messages can be transmitted to dashboards to improve road efficiency, whilst connected vehicles can be programmed to spot potholes and communicate with road operators," Arzouni adds.

KPMG has also conducted a consumer opinion research project to better understand consumer sentiment on AVs. It revealed that countries with lower rankings such as Mexico (23) and India (24) are most interested in the technology.
About ITS International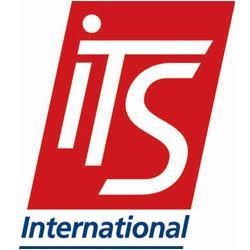 ITS International is published by Route One Publishing Ltd. Route One Publishing, founded in 1991, is proud to be editorially independent and its magazines are highly regarded throughout the industry for their authority and integrity. Route One Publishing's editors are recognised experts whose writing is widely trusted and who are regularly invited to moderate at leading industry conferences.