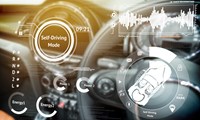 The UK government has signalled that it is ready to allow autonomous vehicles (AVs) with no driver to be tested on public roads.
It is already committed to having fully self-driving vehicles on UK roads by 2021. At present, operators are legally required to test AVs only when "a driver is present, in or out of the vehicle, who is ready, able, and willing to resume control of the vehicle".
But the Department for Transport (DfT)'s updated code of practice on trialling AVs on public roads - as opposed to test tracks - makes clear that this will no longer be a requirement in some circumstances.
However, any new process will be subject to "rigorous safety assessments".
"The government is aware of the growing desire to conduct more advanced trials on public roads," it reads. "Such trials may currently be outside of the law and may require support and facilitation from the DfT to proceed."
"The government is supporting the safe, transparent trialling of this pioneering technology, which could transform the way we travel," said Jesse Norman, future of mobility minister.
The DfT has now pledged to 'develop and operate' a process to support advanced trials on public roads for organisations which are ready to conduct such trials. Companies should contact DfT's Centre for Connected & AVs (C/AVs) "as far in advance as possible".
The UK's market for C/AVs is estimated to be worth £52 billion by 2035.
About ITS International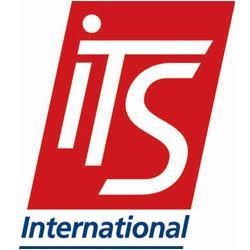 ITS International is published by Route One Publishing Ltd. Route One Publishing, founded in 1991, is proud to be editorially independent and its magazines are highly regarded throughout the industry for their authority and integrity. Route One Publishing's editors are recognised experts whose writing is widely trusted and who are regularly invited to moderate at leading industry conferences.