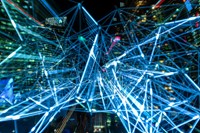 Thales will provide its SelTrac Communications Based Train Control signalling solution in South Korea, Turkey and China after signing three urban rail contracts.
Incheon, in South Korea, is to use the signalling for its subway Line 2 which is part of the overall Seoul Metropolitan Subway network and which is being modernised.
Thales signed the contract with DaeaTi, a Korean railway signalling technology company, to provide the French firm's signalling equipment for the Incheon Line 2 depot capacity increase project.
It will address the need to park six new driverless trains safely. The trains will be delivered in 2021 with Thales' Vehicle On Board Controller - separately contracted with train contractor Woojin Ind in 2019.
Istanbul's new M10 Line will be the first metro line to the Sabiha Gokcen International Airport on the Asian side of the region and the second busiest airport in Turkey. Istanbul's M4 Line already uses SelTrac.
Thales has been contracted by Çelikler Taahhut, a major construction company, to install SelTrac.
Upon completion, the new M10 line will connect the airport and major cities, taking 13 minutes from the airport to Kaynarca, 46 minutes to Kadikoy and an hour to Yenikapı, on the European side.
The overall project is part of the Turkey's key priorities to improve transportation in major cities and a focus on connectivity between transportation hubs.
Thales SEC Transportation System – a joint venture with Shanghai Electric - will provide signalling for the first phase of the new metro Line 4 in Nangchang, the capital and largest city of Jiangxi Province in eastern China.
Thales SEC Transportation has previously delivered signalling systems to Line 1 and Line 2 of the Nangchang Metro.
The first phase of the Line 4 will expand from Baimashan Station to Yuweizhou Station, passing through the main area of Nanchang to connect five districts.
Line 4 has around 34km of underground track, 5.5km of elevated rail and 29 stations - the longest metro line in Nanchang with the largest number of stations.
Also in China, Hangzhou's Metro Line 16, connecting Hangzhou downtown with Lin'an District, has entered into revenue service smoothly, says Thales.
"During the Covid-19 period, we are continuing to work together with our global partners in major cities such as Incheon, Istanbul and Nanchang," said Dominique Gaiardo, vice president for Thales' urban rail signalling business.
About ITS International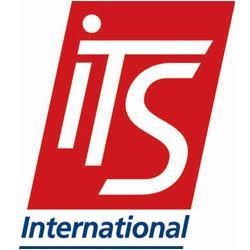 ITS International is published by Route One Publishing Ltd. Route One Publishing, founded in 1991, is proud to be editorially independent and its magazines are highly regarded throughout the industry for their authority and integrity. Route One Publishing's editors are recognised experts whose writing is widely trusted and who are regularly invited to moderate at leading industry conferences.