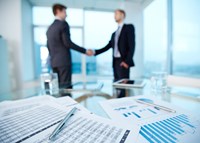 Kapsch TrafficCom AG, listed in the prime market of the Vienna stock exchange (ISIN AT000KAPSCH9) and Fluidtime Data Services GmbH (Fluidtime) join forces in the area of integrated mobility solutions. For this reason, Kapsch TrafficCom has acquired a 75% stake in Fluidtime.
With the acquisition of Fluidtime, Kapsch strengthens its position to act as a platform- and service provider for upcoming Mobility-as-a-Service (MaaS) schemes for cities, corporations and transport agencies. Since 2004, Fluidtime has developed and operated software solutions and user-friendly mobile services enabling intermodal urban travelling. Fluidtimes mobility software platform acts as the market place for intermodal ticket purchases as well as for booking of all integrated modes of transport.
Integrated Mobility Services
The Fluidtime mobility platform provides urban travelers with real-time information about transport options and multimodal route alternatives including booking and payment services. This includes information of train, underground, bus and tram as well as car or bike sharing services, taxi and on-demand vehicle fleets. The integrated mobility platform accesses to various real-time data such as timetable data, movement data of car sharing providers or tariff information, aggregates this data, creates intermodal routes and offers the possibility to optimize these journeys according to several dimensions using user profiles in a single app.
Strong experience in research and implementation
One of the most noteworthy research projects in the fields of MaaS was the "smile" project managed by the Wiener Stadtwerke (Vienna public utilities) and the Austrian federal railways which is now offered as a commercial service under the brand "WienMobil Lab". Fluidtime was responsible for the technical management, the implementation of the mobility platform and the app solution. "smile / WienMobil Lab" is considered to be an international flagship project for integrated mobility, as it is one of the few projects to completely integrate mobility services for route planning, booking and payment. Therefore "smile" was recognized as one of the most innovative projects by Arthur D. Little in the market study "The Future of Urban Mobility 2.0" as well as by the UITP (Union Internationale des Transports Publics).
In addition, Fluidtime is technology partner in various European Horizon 2020 research projects like "Bonvoyage" and "OPTIMUM" together with Kapsch. The main focus and responsibility within these projects is on the mobility platform development as well on the interface and app design.
The "qando" app developed by Fluidtime is the most used urban mobility app available in the five biggest cities of Austria. It is offered to the consumers by the public transport companies and calculates the fastest connection from A to B based on real-time data. More than 1,5 million users have downloaded the app since its launch in Vienna 2009 and its usage exceeds 35 million per month.
About Kapsch TrafficCom
Kapsch TrafficCom is a provider of intelligent transportation systems (ITS) in the segments of toll collection, city access control and parking space management, traffic management, traffic monitoring, utility vehicle monitoring, electronic vehicle registration and V2X cooperative systems. The end-to-end solutions of Kapsch TrafficCom cover the entire value creation chain of its customers, from components and design to the installation and operation of systems, all from a single source. The core business comprises the development, installation and operation of electronic toll collection and traffic management systems.
About Fluidtime
Fluidtime is Austria's leading supplier of IT-systems for integrated mobility. Since 2004, Fluidtime develops and operates software solutions and user-friendly mobile services in the fields of integrated mobility. As an award winning IT supplier, national and international partners like ASFiNAG, Stadtwerke Klagenfurt, Linz AG, Holding Graz Linien, ÖAMTC, ÖBB, Salzburg AG, Transport Association Stuttgart, Aachen Transport Association, VOR and Wiener Linien rely on Fluidtime products and services.